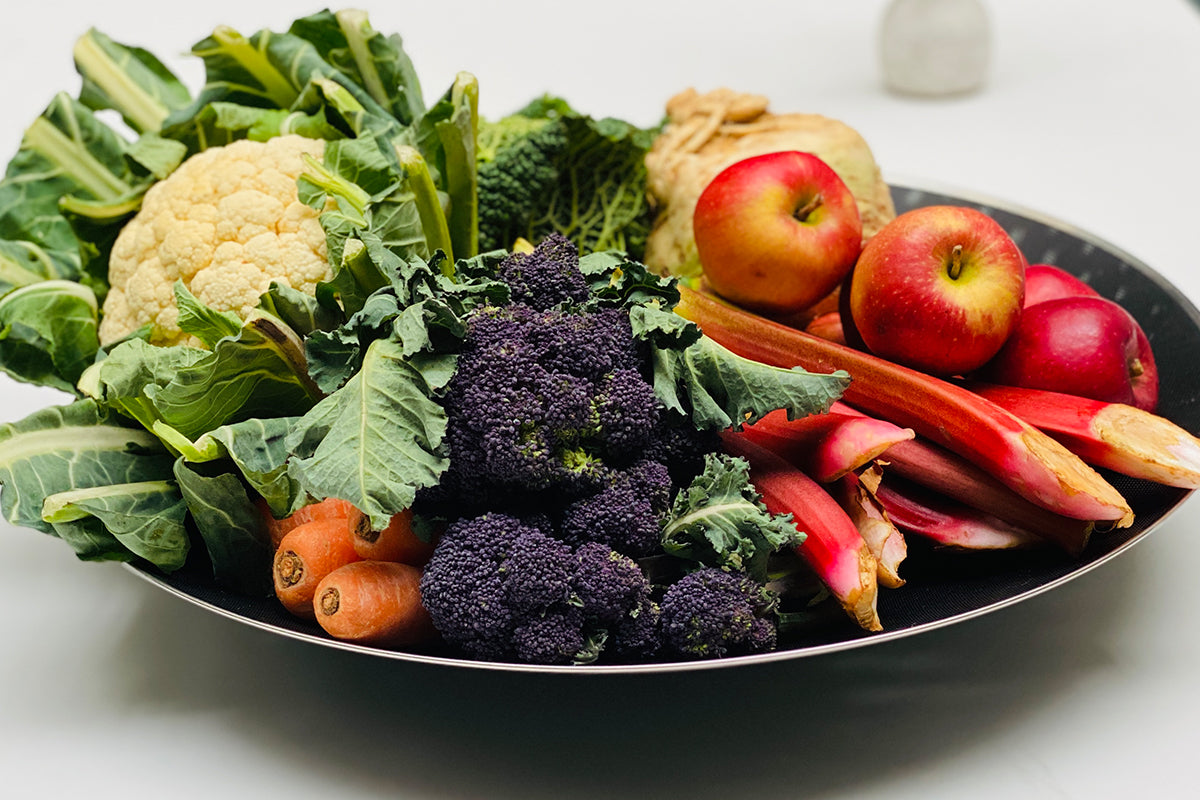 With Spring on its way, our thoughts turn to new beginnings. That's no more so evident than the change in our appetites, as the day's get a little warmer and longer. Immediately we begin to think of lighter dishes and flavours of summer. However, for anyone that grows their own veg, they'll know we've still got a few weeks/months to wait. This is perhaps one of the most challenging times in any gardeners or cooks calendar  - and known to many as the Hungry Gap!
Gardeners are focussed on sowing and planting right now and stretching out the remains of last year's planting, whilst cooks are scratching their heads, thinking of what can be conjured up with those garden offerings. Of course these days, it's possible to 'cheat the season' and our supermarkets have led us to believe most things are available all year round - which is indeed feasible if you're happy to have things flown thousands of miles from their source to the shelves. 
The best place, as always, to look for inspiration is your local farmer's market where 'local' growers will be offering what is either still growing or has been stored well over winter. On the veg front they could be harvesting Kale, Broccoli, Chard, Spring Cabbage, Leeks, Celeriac, Spinach and even some winter lettuces and leaves, whilst the winter store of carrots, beetroot, potatoes and onions should keep you going. Dependent on the weather you could perhaps forage for some Wild Garlic in local woods too. Here's a favourite recipe of ours, a delicious potato gratin that's flavoured with Wild Garlic.)
On the fruit front, there's still plenty of apples from the winter store and possibly some pears too. For the only truly seasonal fruit (which is in fact a vegetable - very confusing I know) is our trusty winter friend, rhubarb, which will keep on giving into early summer. (Click here for a lovely rhubarb compote recipe)
Meanwhile, our continental European friends have a much wider range to offer. With warmer climes, vegetables and salad crops begin to arrive much earlier and so we take advantage of these when we see them. Our particular favourites right now are Cime di Rapa, Fennel, Monk's Beard and Raddichio of which there are a panoply to choose from - Castelfranco, Tradivo, Verona and Treviso. 
A month or so from now (Mid - April) and Spring truly starts on the new seasonal calendar with the arrival of English Asparagus. Hang in there, friends, it'll soon be summer!
---
← Older Post Newer Post →