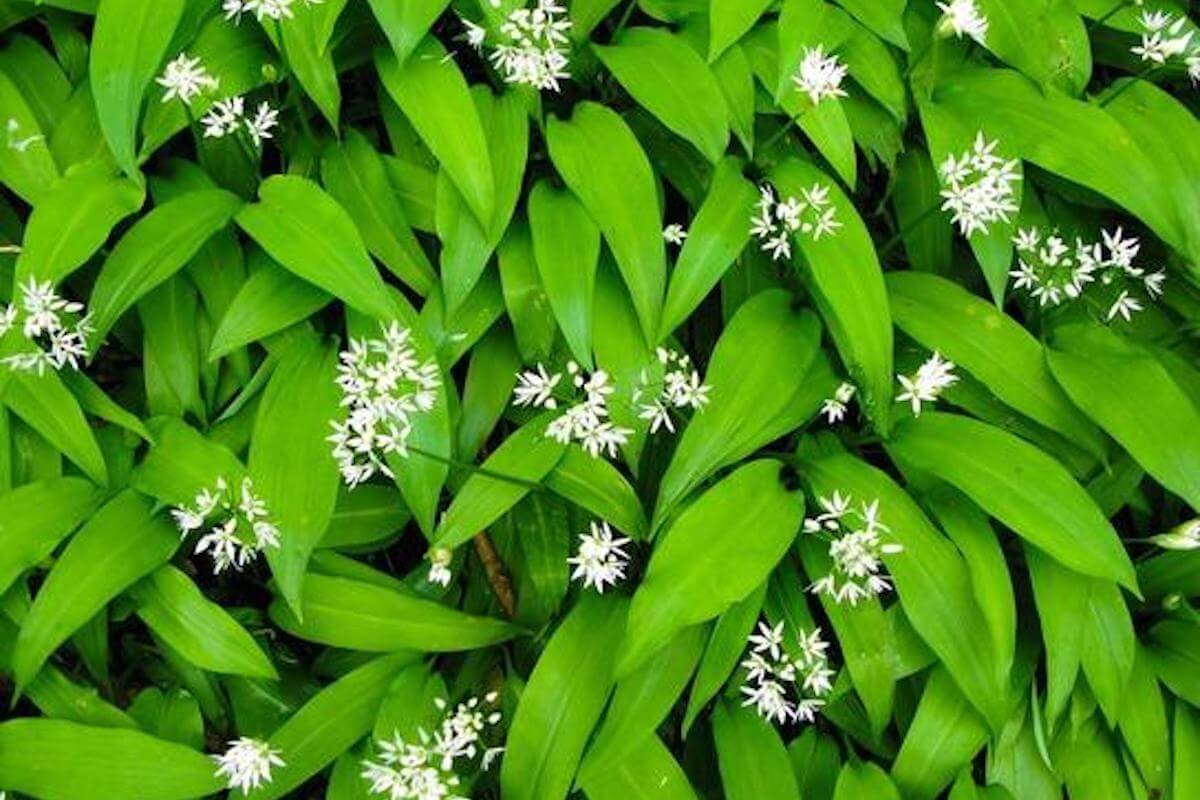 Potato and wild garlic gratin
Wild Garlic or Ramsons grow in abundance in shaded British woodland and can be found as early as mid January. You can treat these highly fragrant leaves much the same as spinach, so can be used in salads or added to simple soups. The leaves give way to flowers in mid Spring and the flowers are delicious used is salads or as a garnish to soup or grilled meat. We have adapted our gratin recipe to celebrate this early season wild treasure.
1.2kg waxy potatoes
40g wild garlic
100g onions 
300ml double cream 
200ml milk 
2 sprigs thyme 
2 bay leaves
½ tsp sea salt 
½ tsp black pepper 
A knob of butter
Potato peeler 
Vegetable knife 
Kitchen knife
Saucepan
Vegetable mandolin
Fine sieve
Gratin dish 15cm x 20cm
Method:
Peel the potatoes. 
Wash the Wild Garlic leaves and set aside.
Peel and slice the onion. 
Cover the gratin dish with the butter.
Add the sliced onions, thyme sprigs and bay leaf to the cream and milk, then heat very gently to just under boiling point. Remove from the heat and leave to infuse till cooled.
Slice your potatoes very, very thinly – no thicker than 3mm. If you have a mandolin then please use it as this will give you best results. Do not wash the potatoes as you want to retain the starch to help thicken your dish.
Carefully layer the potatoes in the dish alternately with the Wild Garlic. Making sure the top and bottom layer is covered by potato. Season each layer with salt and pepper.
Pass the infused cream through a sieve and discard herbs and onion. Now pour the cream over the potatoes making sure the top layer is just covered.
Bake in the middle of the oven for 1 hour at 160oC or until golden brown and a table knife passes through with ease.
Allow to sit and cool slightly before serving. Eat on its own with peppery leaves or goes well with grilled meats or slow cooked duck. You can prepare this dish the night before a dinner party and bake as directed above.
Once cooked this dish will keep well in the fridge for up to five days if covered tightly in cling film. Reheat thoroughly until piping hot.