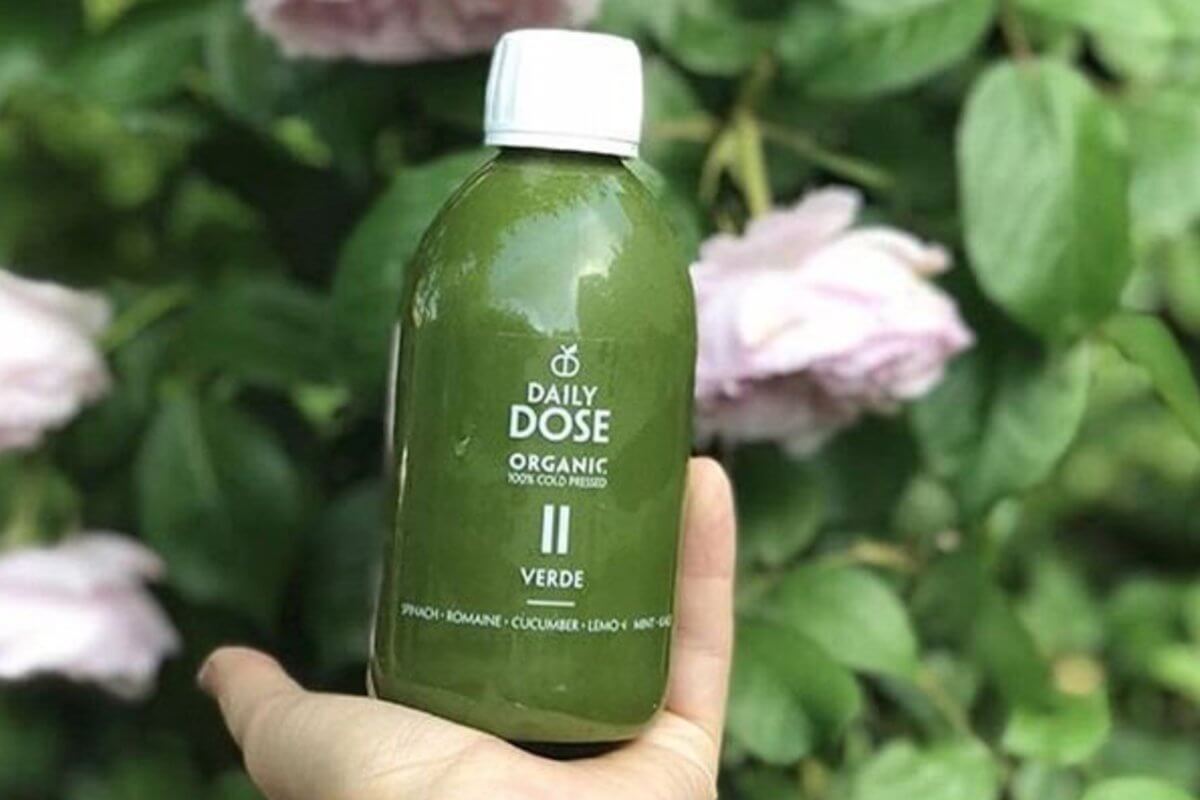 We all know that juices can be incredibly healthy and nutritious, but with so many options available, it's difficult to find those that aren't full of sugar or additives and can be enjoyed completely guilt-free. That's why we love Daily Dose, they have a huge selection of organic, healthy juices for every taste and we love their story too!
Daily Dose started when founder, George Hugh-Davies, noticed that the juice industry was filled with concentrates and wanted to focus on healthy, nutritious juice options. As his passion grew, George discovered how much fruit and vegetable produced was wasted due to not being the right shape or size for the supermarkets. To tackle this silly rule and the growing food-waste epidemic, he decided to give this 'wonky' produce a new home and Daily Dose was born.
Since then, production of these Daily Dose juices has grown considerably and now tonnes of fruit and vegetables are saved every week and put into delicious, nutritious juices. But, that's not all. Even the leftover pulp from juice production has a purpose. Everything is collected and sent back to farmers to feed their livestock. Just another reason why Daily Dose is top of our list when we were looking for juices to stock in our stores.


3 reasons why we love Daily Dose
The Daily Dose juice story isn't the only reason we love them here at Melrose and Morgan:
They are organic
Daily Dose is certified by the Soil Association. The fruit and vegetables grow as they are supposed to, with no pesticides or chemicals. Once juiced, Daily Dose does not add any additives or controlling agents so that the final juices are completely natural. Just as nature intended.


Their juices are cold pressed
We love that Daily Dose cold press all their juices as it means that the natural taste is preserved while destroying any bacteria on a structural level. Cold pressing juices also retain more of the good stuff such as vitamins, minerals, and enzymes without losing any of the delicious natural flavours which heat or chemical pasteurization may destroy.


They give wonky fruit and veg a new home
Daily Dose work with farmers up and down the country to save fruit and vegetables that may be too big, ugly or wonky for the supermarket aisles. We think it's a wonderful step to make sure nothing in the food industry is wasted.


Each Daily Dose juice has a delicious combination of fruit and vegetables. Whether you want to eat more greens, boost your immune system or are simply craving some vitamins, the wide selection has something for everyone.
Drop by at Melrose and Morgan Primrose Hill or Hampstead Heath and taste the wonderful juices for yourself, we're sure you'll enjoy Daily Dose as much as we do.
---
← Older Post Newer Post →