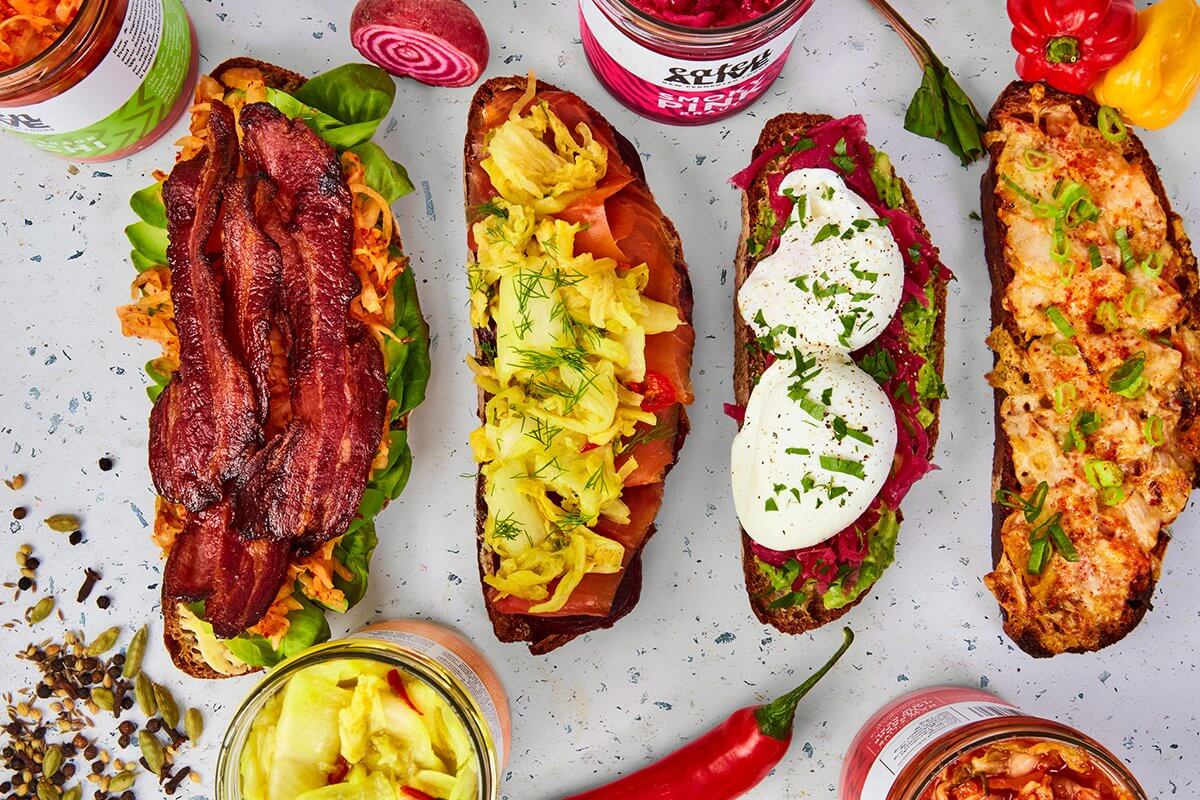 January is often a time for compensating for the excesses of December and the Christmas and New Year festivities. Each year we're cajoled and encouraged to try new diets or detox our way to February.
A more pleasant and pleasing way to give your gut a break is to consider the benefits of fermented foods. You don't have to look too far to realise you've probably been enjoying them for most of your life – tea, wine, cheese, coffee and even chocolate are all made using different fermentation processes. However, there are a range of ferments that we've more recently been introduced to that can go some way to balancing out December's extravagances – think Kimchi, Kombucha, Kefir or a Kraut. 
So, what is fermentation exactly? Well in its simplest form, it's the when the good bacteria that exists on all natural foods are allowed to grow and develop and in so doing they can transform the flavour as well as the shelf life of the ingredients used.
Fermentation has been going on for thousands of years in all cultures, it's only now that we've begun analysing the foods produced and the benefits they can bring.
So, this January, instead of buying the latest diet book, buy a jar of Kimchi instead! Or if you're feeling brave, give our quick and easy Kimchi recipe a go.
For more information on fermentation and its benefits take a look at our friend's Eaten Alive website https://www.eatenalive.co.uk/fermentation
For those partial to Sauerkraut, why not try Eaten Alive's Smoky Pink Kraut? One of the newest arrivals on our shelves, it's made of a subtle blend of aromatic spices, smoked chillli, all wrapped around freshly sliced white cabbage, beetroot, onion and garlic. It's delicious as an accompaniment to Middle Eastern dishes and barbecued foods. You can also try our Red Cabbage and Caraway Saurkraut recipe.
Eaten Alive is the product of 'ferment obsessive's' Glyn and Pat, who as well as working their way through some of London's most notable kitchens (including The Ledbury, L'Enclume), have turned their obsession into an exciting and new brand. As they say – Obsessed with Flavour, Guided by Tradition, Made in London.
Give them a try.
---
← Older Post Newer Post →