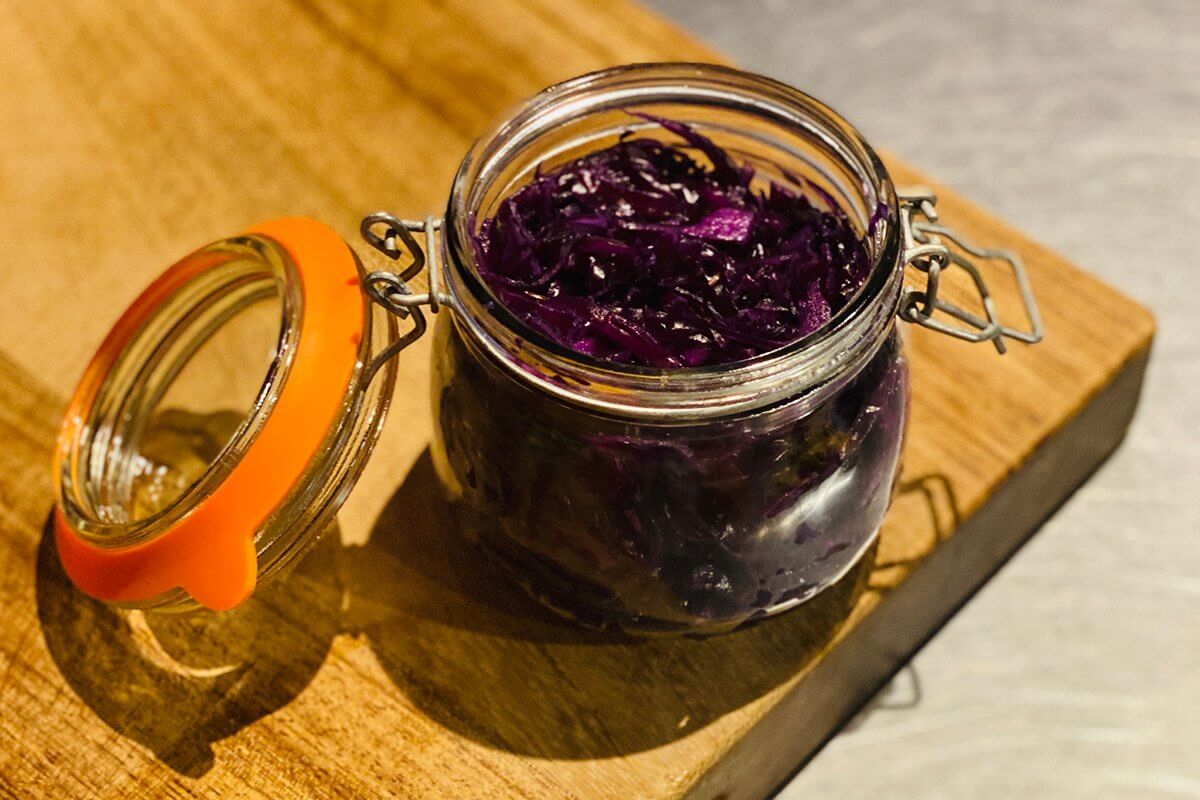 Red Cabbage and Caraway Sauerkraut
Try making one of our favourite ferments at home. It will help support your gut health while spicing up a burger or companion to meat and fish dishes.
1 x red cabbage (approx. 1 kg)
1 ½ tbsp coarse sea salt
1 tsp caraway seeds
Equipment
1 large bowl
sharp kitchen knife or food processor
1 x 2 ltr kilner jar or crock
Wash the equipment in hot soapy water and rinse well.
Dry with a clean towel. 
Remove an outer leaf from the cabbage and set aside.
Cut the cabbage in half and remove the core
Slice cabbage finely by hand or in the processor
Add the salt to the cabbage and massage using your hands.
Use gloves if you want to avoid staining your hands.
Keep massaging the cabbage until it releases its juices.
This can take up to 5 mins.
Rest and return to massage one last time until there are plenty of juices and the cabbage is much reduced in size.
Add the caraway seeds.
Using the outer leaf press the cabbage into the kilner jar and push to remove any trapped air and to allow the juices to cover the cabbage.
Clip the lid on.
Leave to ferment for 5 days checking daily to release gas and check flavour.
Continue to press the cabbage down to reduce air pockets.
After 5 days place into the fridge in smaller jars to stop the fermentation.