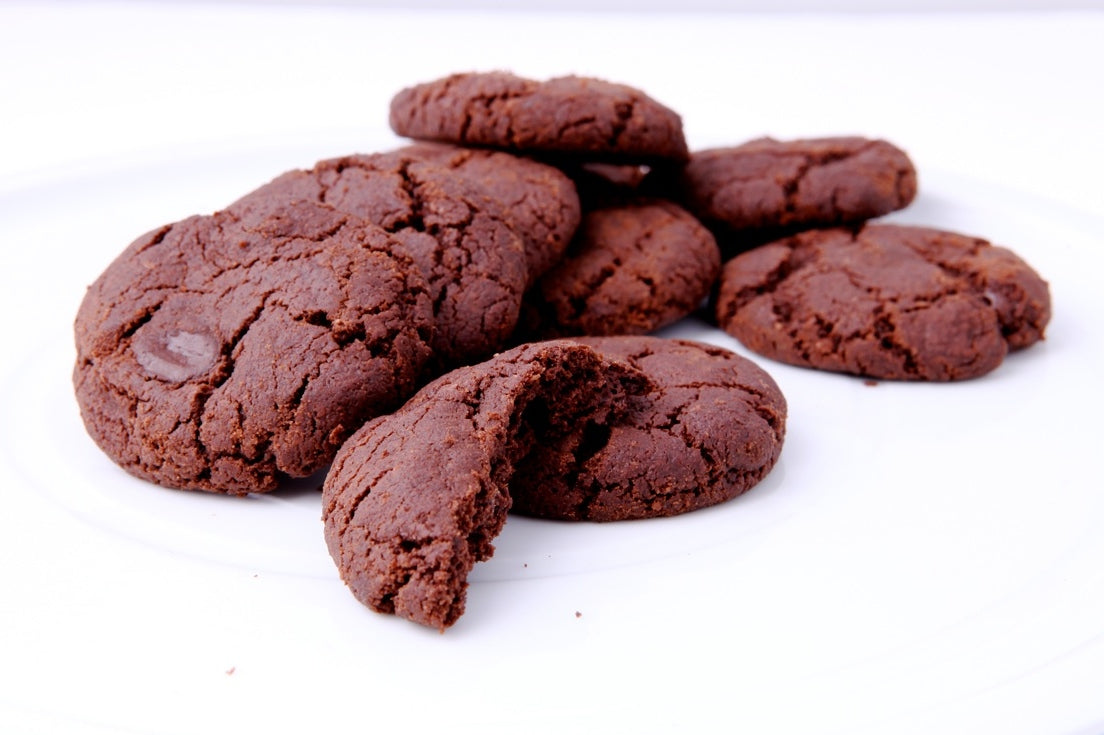 Very Dark Chocolate Biscuits
A rich, luxurious recipe for the best dark chocolate biscuits, made using spelt flour for more flavour.
Ingredients (makes 30):
200g dark chocolate
100g plain flour
80g plain spelt flour
35g cocoa powder
1 tsp baking powder
1/2 tsp salt
200g unsalted butter
160g light muscovado sugar
1 egg
1 tsp vanilla extract
Preparation
Chop the chocolate finely with a sharp knife.
Method
Sift together the flours, cocoa, baking powder and salt. Melt the chocolate over a bain-marie.
Beat the butter and sugar together in an electric mixer until lightened but not fluffy. Add the egg and vanilla and beat again. Mix in the chocolate, then fold in the dry ingredients. Wrap in cling film and rest in the fridge for 30 minutes.
Preheat the over to 180°C/350°F/gas mark 4.
Roll the biscuit dough into 30g balls; you should get 30 of them. Space them out over a couple of baking trays lined with baking parchment.
Bake in the oven for 12 minutes.
Leave to cool slightly on the baking trays, then carefully transfer to wire racks with a palette knife to cool completely.