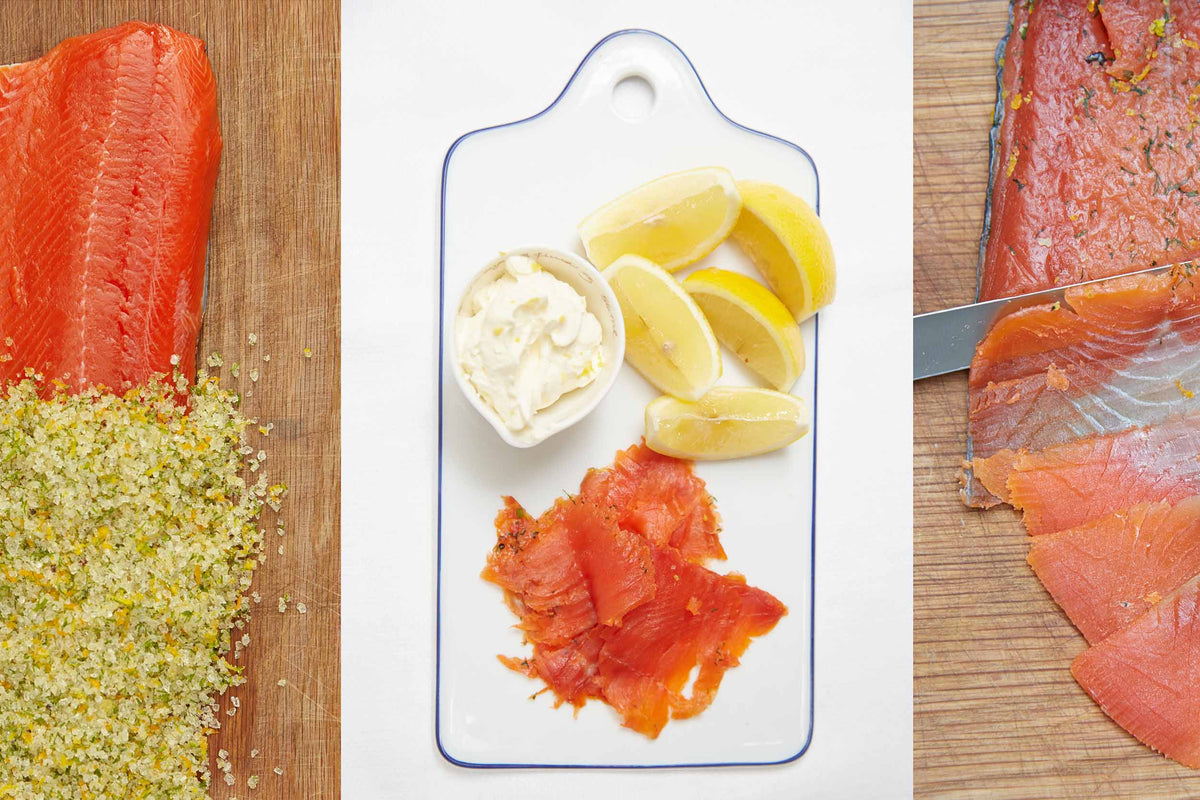 Juniper and Gin-cured Salmon
This is a very simple recipe, but you have to plan for it a day ahead. Best served with Horseradish sauce and rye bread.
Thinly slice the salmon diagonally towards the skin, so you can enjoy the flavours and textures of the different layers that the spiced salt has permeated. You don't need to cure a whole side; you can start with half a side and halve the cure.
Ingredients (serves 8-10):
1 skin-on side of salmon (about 1kg)
50ml gin
2 tbsp juniper berries
1 orange
1 unwaxed lemon
Small bunch of dill
300g rock salt
150g golden granulated sugar
Preparation
Run your hands along the salmon to feel for the pin bones; remove them with a pair of tweezers.
Pour and rub the gin into the flesh.
Crush the juniper berries in a mortar and pestle.
Finely zest the orange and lemon.
Wash, pick and chop the dill fronds and stalks.
Method
Mix the salt, sugar, juniper, zests and dill.
Lay the salmon skin side down on a long sheet of cling film. Apply the salt mixture to cover the entire pink flesh and pat it down firmly.
Grab one end of the cling film and tightly wrap the fillet, using more cling film if necessary.
Place between two baking trays and weigh down to make sure there is good contact. Place in the fridge for 24 hours.
Unwrap and brush away the salt mixture thoroughly with a dry kitchen cloth.
Leave at room temperature for a couple hours before serving, to allow the natural oils to be released.
Slice and serve with Horseradish sauce and rye bread.
This keeps in the fridge, well covered, for two weeks.