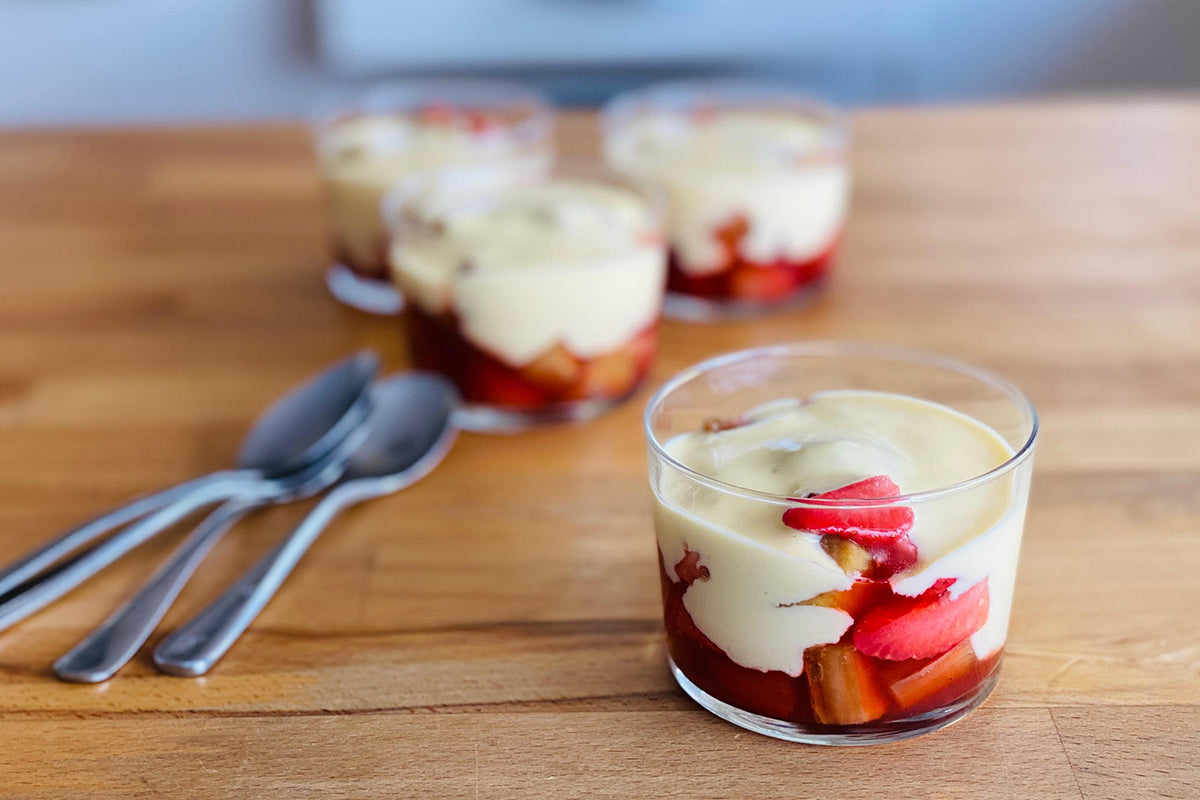 Strawberry and Rhubarb Custard Pots
Little Summer pots of joy. The classic (but oft forgotten) combination of rhubarb and strawberries make this special. Enhanced with a luxurious custard. A perfect ending to a summer lunch party or BBQ.
Serves 4
400g rhubarb
200g fresh strawberries
4 tbsp sugar
3 green cardamom pods - seeds removed (optional)
3 eggs yolks
1 tsp vanilla essence
150ml milk
150ml double cream
45g sugar
1 tsp cornflour
Set oven to 180
°
C
Wash and chop the rhubarb into cubes and add the sugar.
Add the cardamom seeds if using.
Roast in the oven for 20mins
Hull and slice the strawberries in half.
Add to the rhubarb and roast of 5 mins until softened.
Remove and cool
Divide into four short glasses and chill in the fridge.
Make the custard by beating egg yolks, cornflour, sugar and vanilla together.
Heat the milk and cream to just below boiling and pour over the egg mixture.
Return to the pan and cook very gently over a low heat until thickened. Stir all the time with a spatula.
Remove from the heat.
Cool a little and then pour over the fruit.
Return to the fridge and chill before serving.
Serve with a shortbread biscuit or crumble over a digestive biscuit for a crunchy top.