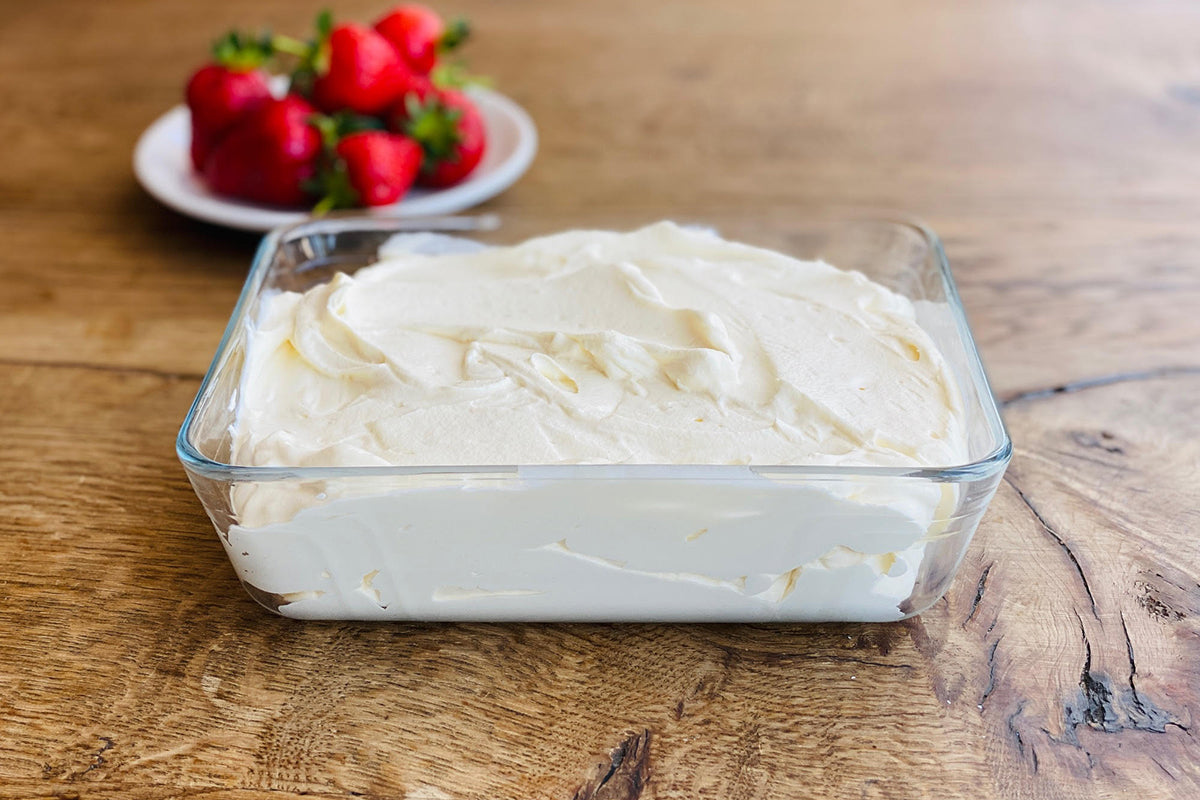 No Churn Vanilla Ice Cream
This is a no-brainer! For any ice-cream fanatic try this. It's easy, quick but oh so very addictive.
Serves 8 +

600ml Double Cream
200ml condensed milk (half a tin)
1 vanilla pod (seeds removed)
or
1 tsp vanilla essence

Whip the cream, milk and vanilla seeds in a large bowl using a hand whisk
This can take a while, feel free to rest and then continue.
The danger of using an electric mixer is the over beating and it may be too thick.
Stop when soft peaks are formed
Empty into a large container and freeze
Ready once frozen.