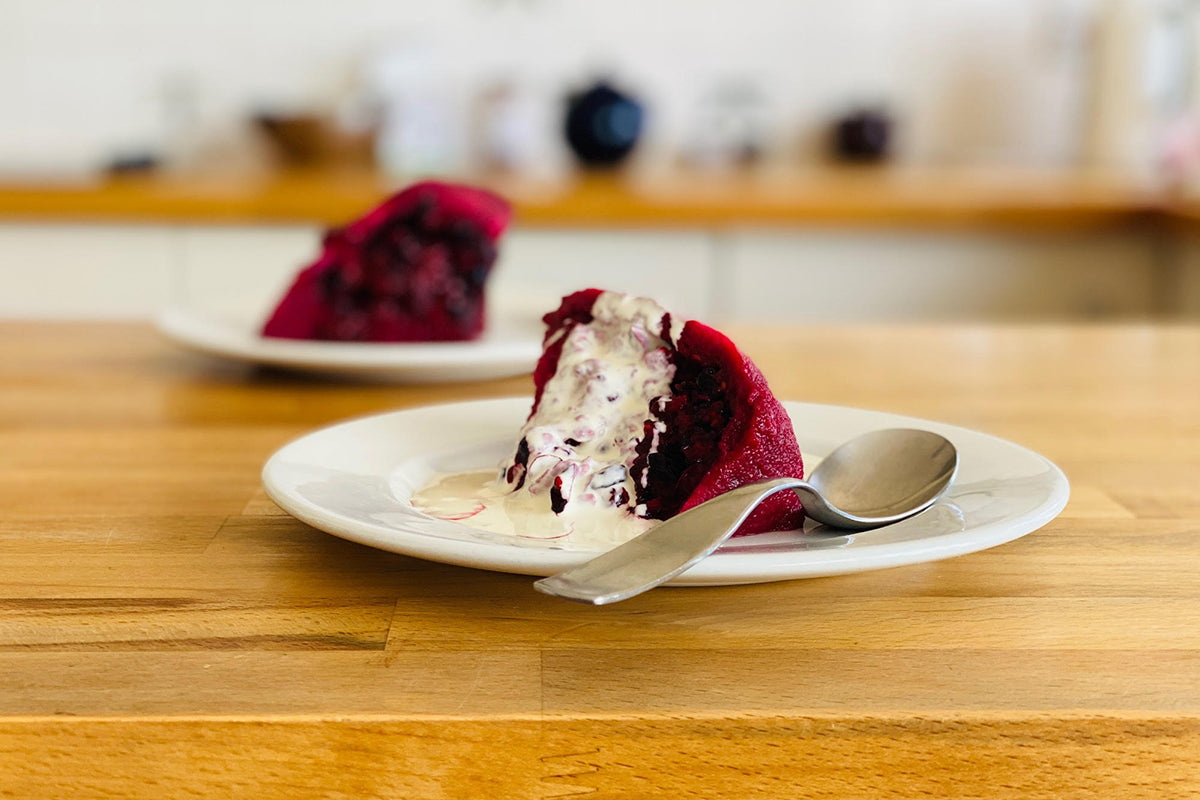 Summer Negroni Pudding
A contemporary take on a Summer classic - (can be made with or without the alcohol) - Vermouth and Campari, help to reduce the sweetness of the summer berries.
Feeds 6 - 8

1kg frozen mixed summer berries
200g sugar
30ml Vermouth, 30ml gin
1 x 400g sliced white loaf (crusts removed)
30ml Campari
1 tbsp melted butter

Brush 1 litre pudding bowl with the melted butter.
Carefully line with the sliced white bread, don't leave any gaps.
Cook the fruit and sugar in a pan until just boiling
Remove from the heat and add the vermouth and gin.
Strain the fruit and spoon the fruit into the basin whilst still hot
Then pour over half the hot juices until the fruit is covered
Cover with the top with segments of bread
Compress the pudding with a clean plate and a spare bag of sugar to add weight and aid compression of the pudding
Leave in the fridge to set
The following day reheat the remaining fruit juice and add the Campari
Cook for a few minutes to improve the flavour
Release the pudding by dipping the bowl into a sink of hot water
Using a round ended knife ease the pudding out of the basin and serve with cream and the warm fragrant fruit juices

This pudding can be made without the alcohol.