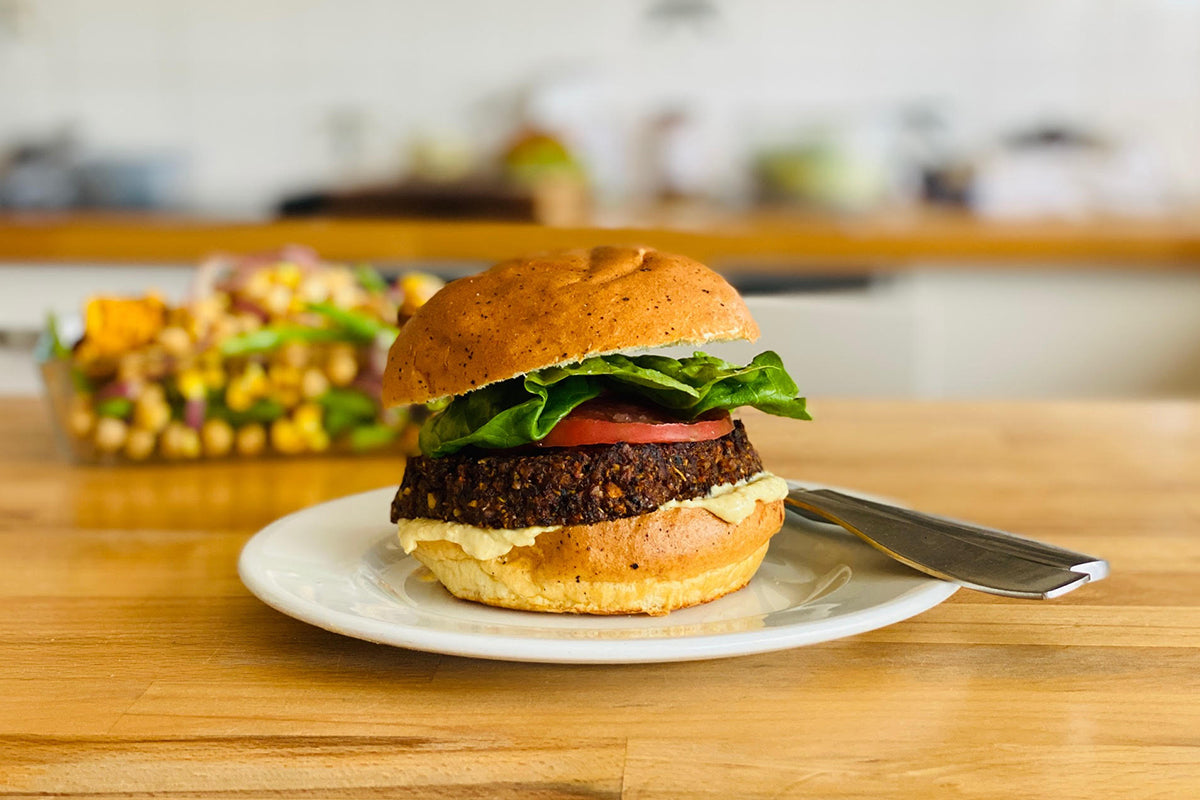 Plant Burger
An alternative to the usual beef burger or pork sausage - try these "plant-based" burgers, that will have your questioning the need for meat in your diet - they are so tasty.
Mushrooms, beetroot, carrots and rice combined to create the perfect patty! If you're summer bbq-ing, make these in advance in your oven, then re-heat over the bbq, serving with hummus, pickled cucumber, and crisp lettuce.
Makes 6
300g chestnut mushrooms
1 onion peeled
3 large gloves of garlic
40ml soy sauce
2 tbsp tomato puree
70g cooked beetroot
200g carrots peeled
100g courgette
120g cooked brown rice
30g cashew nuts - roasted
1 tsp smoked paprika
30ml olive oil
50g buckwheat flour and a little more if required
Salt and Pepper
Set oven at 180
°
C
Wipe and clean the mushroom with cloth or brush
Blitz in a processor with the onion and garlic
Fry slowly in half the olive oil
Add the soy sauce and tomato puree
Continue to fry on a low setting until moisture is driven off
Adjust seasoning.
Set aside to cool
Pulse the beetroot, carrot, courgette, brown rice and cashew nuts until coarse in the processor
Mix with the mushroom and onion
Add the flour to form a soft dough (add a little more flour if needed)
Divide into six neat patties
Oil a sheet of greaseproof paper and bake in the oven for 20 mins
Flip half way to colour both sides
Remove and cool
This burger is now ready to finish on the BBQ at a later time
Brush with olive oil and grill for a few minutes each side
Serve in a soft bun with hummus, pickled cucumbers and crisp lettuce.