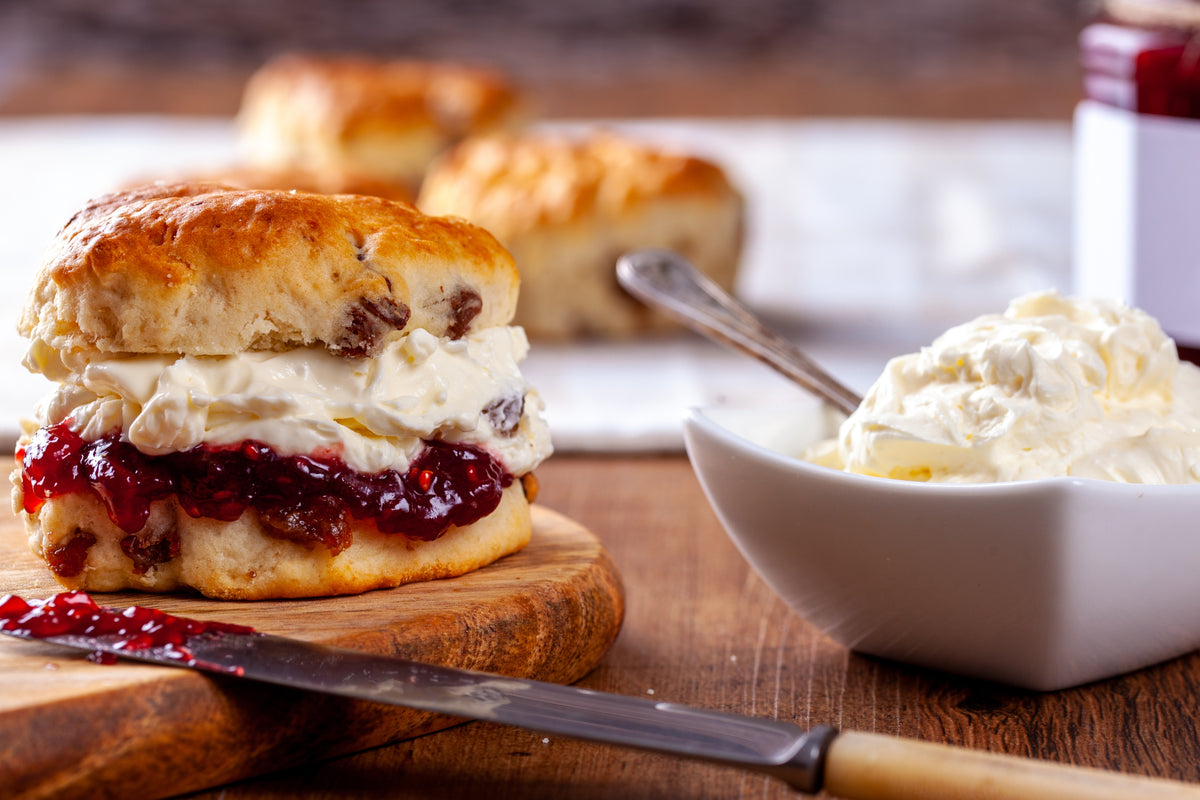 Fruit Scones
Celebrate the Coronation of His Majesty The King with these delicious, fluffy fruit scones, perfect served with jam and clotted cream.
Ingredients (makes 15 scones):
500g self-raising flour
27g baking powder
115g butter
85g caster sugar
5ml vanilla essence
165g buttermilk 
115g sultanas
Method
Preheat your oven to 185 degrees if using a fan oven or gas mark 7.
Cut the chilled butter into tiny cubes. Sieve together the flour with the baking powder.
Mix the buttermilk, vanilla essence and eggs together,
Using a paddle mixer add the butter and dry ingredients and mix together to fine crumbs.
Once the butter is well blended, add the mixed buttermilk and egg.
Mix the dough carefully, taking care not to overmix and then add the sultanas.
Roll the dough into a neat ball and very lightly dust, put in a bowl and cover with a dish cloth and allow to relax for about 20 minutes.
Lightly flour the table top and roll out each dough to about 3cm thick.
Cut out your desired size (usually about 6cm using) a round cutter.
Brush the tops with egg yolk twice and allow the scones to sit at room temperature for at least 30 minutes. (This is the secret to getting them nice, even and round).
Then put them in the oven for 10 - 12 minutes until the tops are lovely and golden.