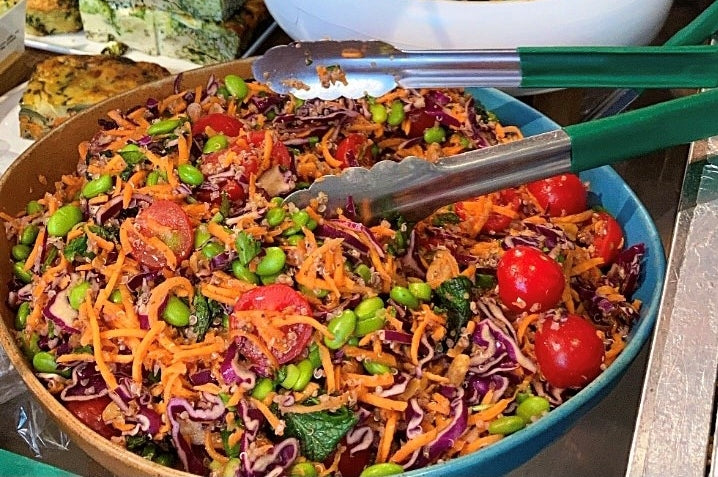 Edamame, Quinoa and Mint Salad
Alfresco eating is here and what better way to start off the summer than with our fresh, flavoursome Edamame, Quinoa and Mint Salad.
Ingredients:
3 cups of edamame cooked in salty water
2 cups of dry quinoa (cooked and drained)
4 cups of very thinly shredded red cabbage
3 cups of grated carrots
2 cups of diced coriander
1 cup of diced mint
1 cup of roasted peanuts
1 1/2 cups finely chopped spring onion
3 cups chopped cherry tomatoes
5 tbsp lime juice
6 tbsp extra virgin olive oil
1 tbsp of white wine vinegar
Salt and pepper
Method:
Mix all ingredients together in a large bowl.
Drizzle olive oil, lime and vinegar dressing over the salad and season. Gently toss.
Serve immediately, at room temperature.