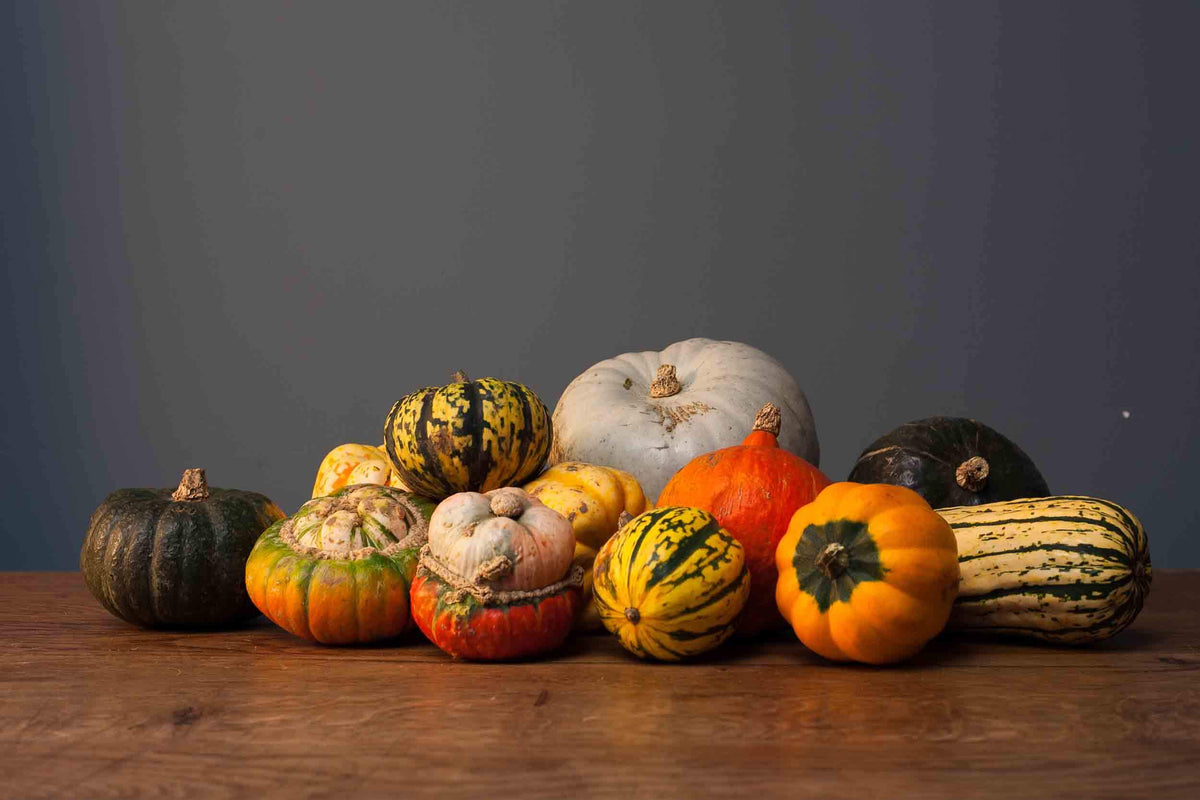 It's Autumn and time to soup!
Autumn is here and it is time to soup. Try our vegan Ginger and Miso Pumpkin Soup which is such a hearty treat on a chilly day.
Our delicious pumpkin soup seasoned with warming ginger and miso makes this soup a perfect tonic to a chilly autumnal day. Our customers love this hearty, dairy-free soup.  We have been requested to share our recipe many times... so here it is.
Ginger and Miso Pumpkin Soup
Feeds 4 - 6
 2 large white onions – peeled and sliced
2 sticks of celery – wash and sliced
1 carrot – peeled and sliced
2 x cloves of garlic
2 table spoons of olive oil
1 tsp of salt
1 x thumb of fresh ginger peeled and grated
400g butternut squash (or pumpkin) peeled and diced
1 ltr vegetable stock
2 heaped table spoons of Miso Paste (Yutaka is a good brand)
1 tbsp chopped chives
1 tsp black sesame seeds
In a large sauce pan sweat the onion, celery, carrot and garlic in the olive oil.
Once soft add the salt and ginger.
Add the butternut and continue to cook for a five more minutes.
Cover with the stock
Bring to the boil and cook until the squash is soft
Add the miso and cook out for 5  more minutes.
Remove from the heat and cool.
Blitz in a blender or Nutribullet
Check the seasoning
Serve reheated with the chopped chives and black sesame seeds and drizzle of olive oil.