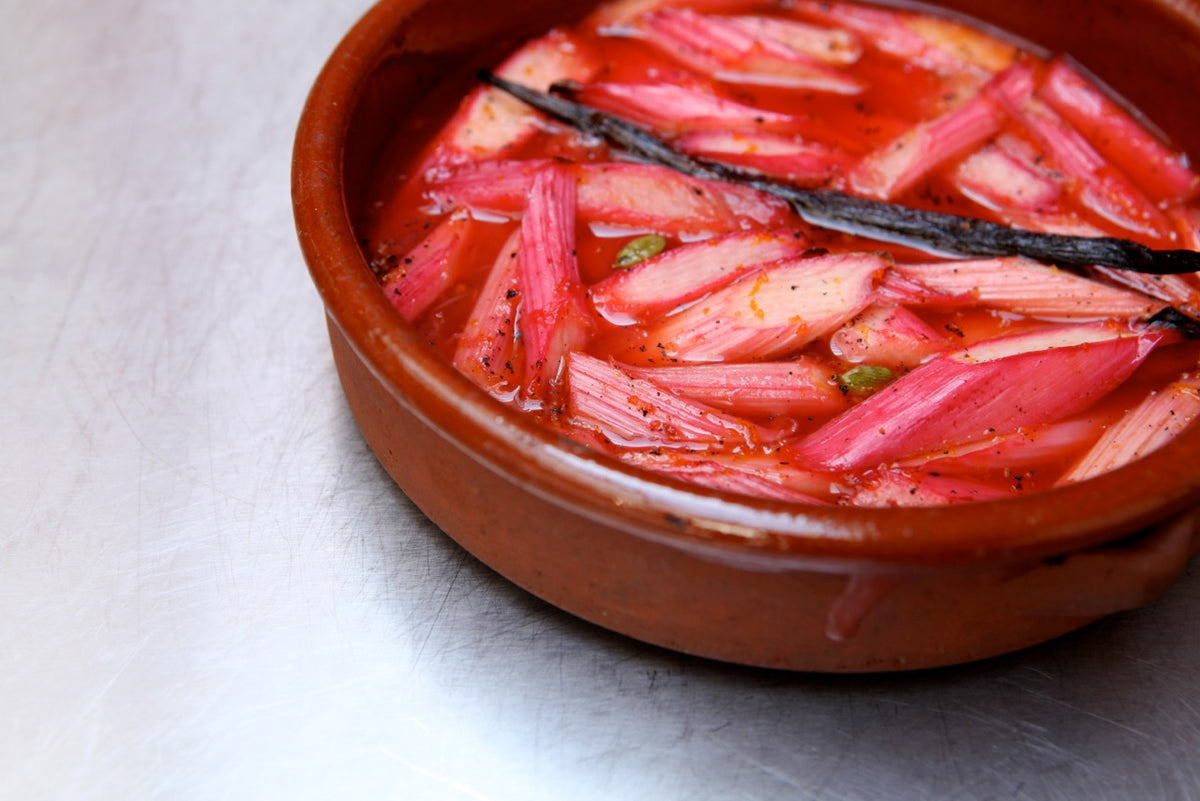 Spring Compote
Rhubarb season has arrived and time to make one of our very favourite compotes. Made using fresh British rhubarb, this delicious compote is a wonderful, vibrant pink and the perfect way to start a spring morning.
250g of fresh rhubarb stalks
250g of apple peeled and cut into quarters
150g of frozen strawberries if not yet in season
100g of sugar
The juice of one lemon
Cook fruit (with lemon juice) and sugar over a low heat on the hob for 15 mins. Allow to cool and roughly puree with a fork.
Serve with yoghurt and our sour cherry granola.