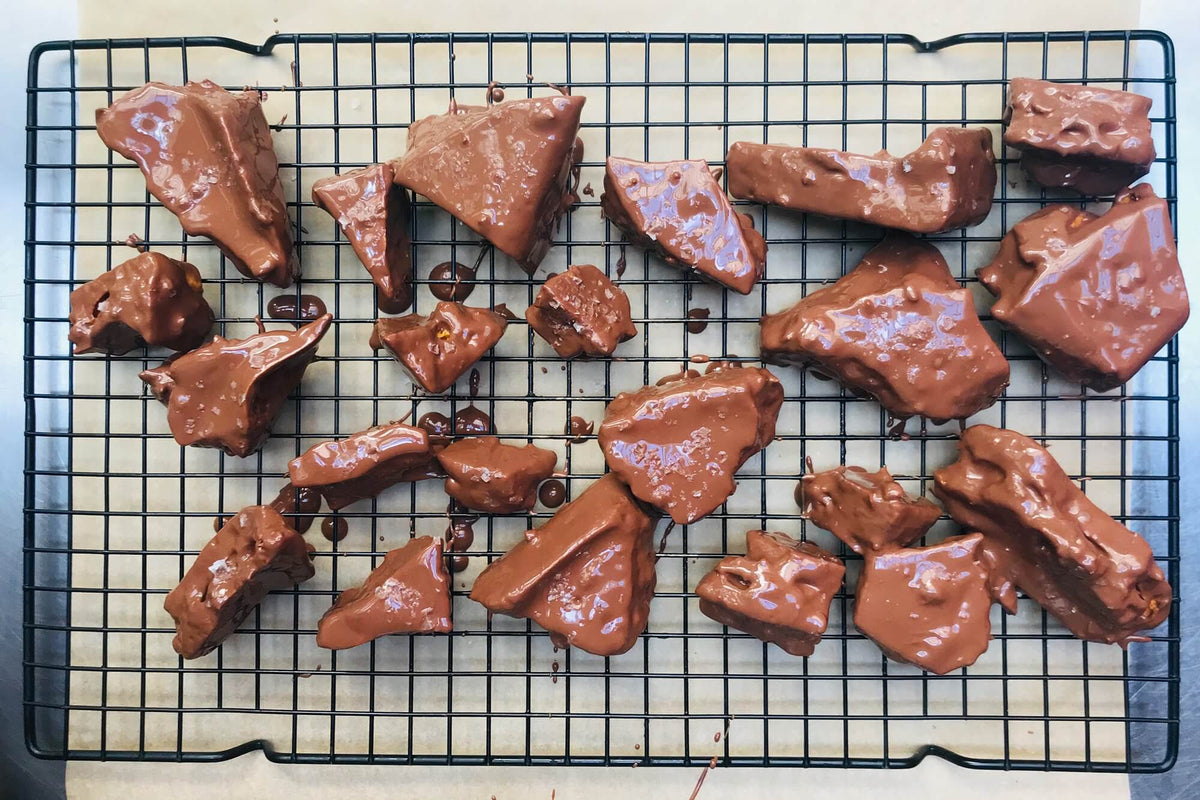 Chocolate Honeycomb
This is sugar alchemy at its best and most fun, with dramatic results.
You need a cook's thermometer (it's one of the most useful and valuable pieces of equipment you can have in your kitchen – yet very few of us seem to own one).
Sift 2 tsp of bicarbonate of soda onto to a plate and set aside.
Gently heat 220g of golden granulated sugar and 120g of golden syrup in a heavy based saucepan until melted.
Bring to the boil and heat until it reaches 150oC
Remove from the heat immediately and then sprinkle the bicarb into the mixture and stir quickly.
Once fully combined, pour into a baking-parchment lined baking tin. (approx. 20cm x 32cm)
Bring to the boil and heat until it reaches 150oC
It will start to set straight away. Set aside for approx. 1 hour to cool.
Once cool break up the slab of honeycomb into bite sized chunks.
If you like your honeycomb coated in chocolate, dip in tempered dark or milk chocolate – whichever's your preference. (For chocolate tempering follow this link to BBC Food https://www.bbc.co.uk/food/techniques/how_to_temper_chocolate)
As an extra indulgence you can sprinkle sea salt flakes on the top of each chunk before the chocolate sets.
Keep in an airtight container or bag it up and make a gift of it.