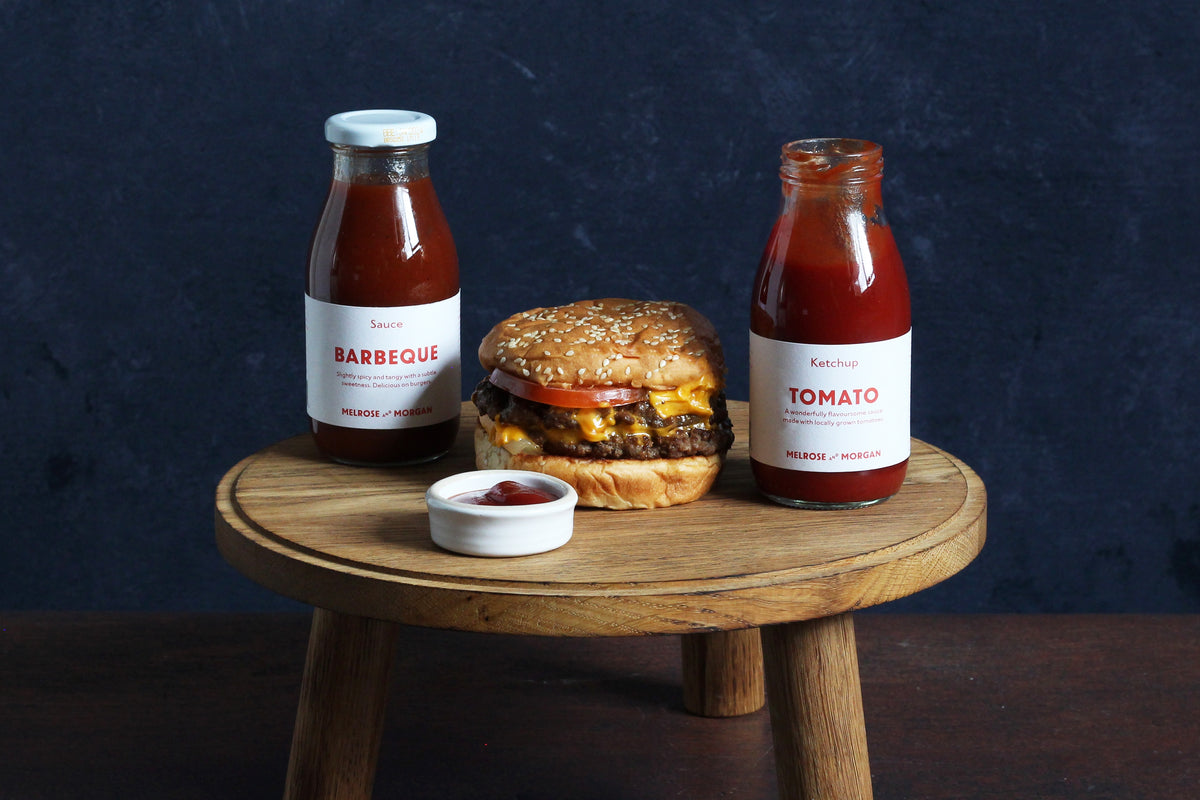 Cooking outdoors; sharing food with our friends and family and enjoying a balmy afternoon or evening in your garden or terrace is one of the simple pleasures of summertime. We have shared our top tips on how to ensure you get the very best out of your BBQ this season.
Charcoal
Instead of gas, we suggest using lumpwood charcoal to add extra smokiness and dramatically improve the flavour of your food. You can even use different chunks of charcoal to bring out hints of oak, cherry or maple.
Preparation
The perfect BBQ will include an array of meats – burgers, sausages, chicken wings, salmon and maybe even some ribs alongside some grilled vegetables. We purchase our meat from The Hampstead Butcher or The Ethical Butcher who will deliver the next day. Both of which offer great quality meat that has been ethically sourced.
Salads shouldn't be too fussy and we recommend keeping it simple with a fresh rocket and parmesan salad, alongside a caprese salad with wonderful tomatoes, mozzarella, olive oil and lots of salt and pepper.
Great condiments are essential to compliment your meats or vegetables. Our award winning pickles, chutneys and sauces are guaranteed to be your new companion at every BBQ. Try marinating chicken thighs overnight in our sweet yet subtly spiced Barbeque Sauce, or brush over some salmon fillets to soak up before grilling. This is a delicious condiment to spruce up your dishes and marinating will help you to accomplish the juiciness that everyone seeks. Our tangy Tomato Ketchup dolloped over your burger will also add a wonderful flavour. While our Port and Red Onion Marmalade or our Apple and Fig Chutney is an ideal accompaniment to any game dish, bringing an element of sweetness with red onion and port or juicy figs, cinnamon and orange.
For a burger bun you really can't go wrong with a focaccia, ciabatta or brioche bun.
Cooking
When it comes to cooking, make sure the flames have settled down and the coal is a white, ashy colour. That's when you know the barbecue is the perfect temperature and will result in fantastic flavour and texture. Prime cuts benefit from faster, more direct cooking. These methods help to keep any cuts juicy and tender.
Sides
Don't forget about the sides! Whether it's grilled vegetables such as corn on the cob, aubergine, courgette or a bowl of chips, they will add a pop of colour and flavour to your grill.
Pudding
A summer berry tart or a cheese board always goes down very well. Pair our Red Onion and Port Marmalade, grapes and a delicious cheese selection to create the ultimate taste. Some of our favourites include La Fromagerie's Keen's Cheddar, Wigmore and Langre, to name just a few.
We'd love to see how you get on with these top tips. Please share your photos with us on Instagram by tagging @melroseandmorgan.  
---
← Older Post Newer Post →