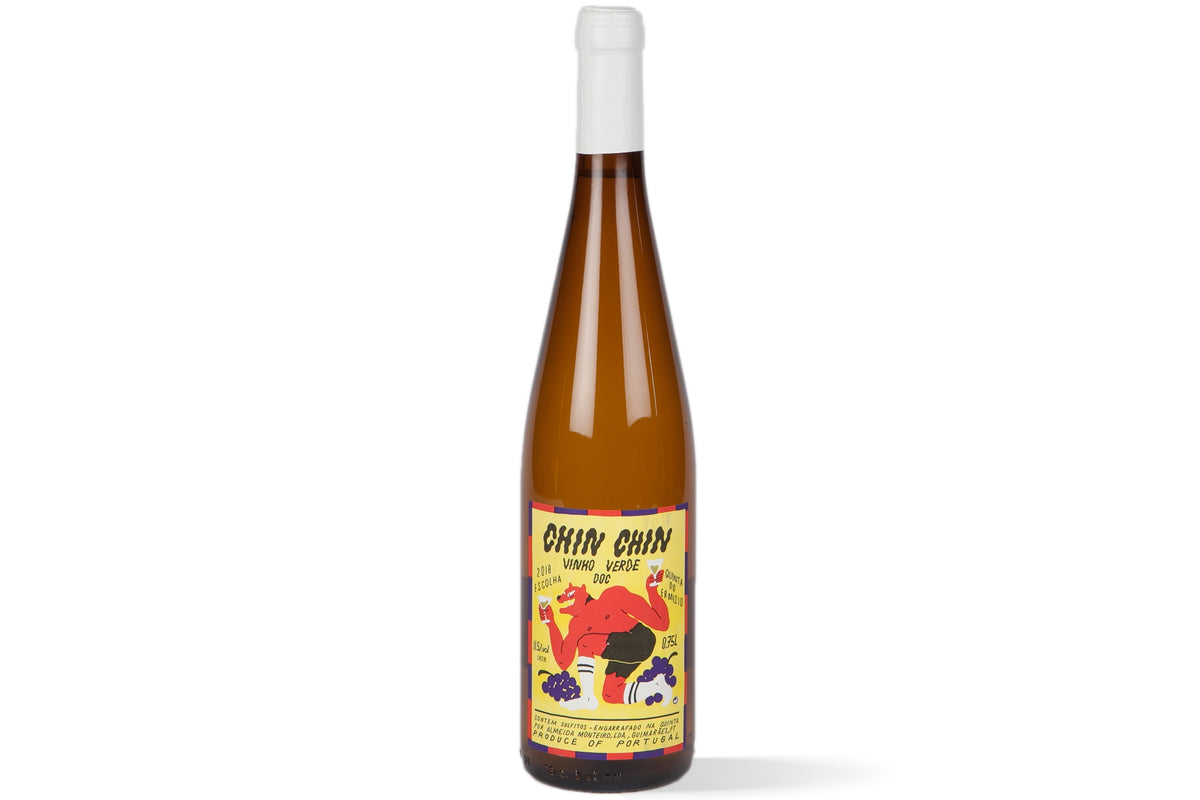 'Chin Chin' Vinho Verde took the market by storm during lockdown, offering crisp notes of pear and nectarine it gave us the feeling of the sun and the sea, even when we were locked in our own back garden.
Our supply was consistently outstripped by demand as it appeared to become the lockdown wine of choice! Made in small batch and imported by the team at Noble Rot (one of our favourite restaurants in London) who also designed its eye-catching, colourful label.
Preceding its launch, the team at Noble Rot were on a hunt for a whole year to find a delicious, ethically made, low-cost wine that they were proud to put their name to. Co-founder, Mark Andrew, and his business partner, Dan Keeling, discovered a Vinho Verde from Quinta do Ermizio in Northern Portugal that gave them exactly what they were looking for. After visiting the winemaker, Antonio Monteiro, at his 15-hectare estate they knew they would struggle to find a more fresh and vibrant style.
Upon their return to London, Jose Miguel Mendez was asked to create a label artwork that was sure to encapsulate the spirit of the project. As you can see, he delivered. The branding of Chin Chin is instantly recognisable and presents an alternative for drinkers who may find choosing a fine wine daunting. The perfect fit for our modern-day grocers.
Chin Chin will never be a wine you will find in a supermarket as Mark wanted this to reflect the care and detail that goes into making this wine and only supplies to bars, restaurants and independent shops, of which Melrose and Morgan are one.
You can order the Vinho Verde 'Chin Chin' online here or head to one of our stores at Primrose Hill or Hampstead. Ideal for a picnic in the sun or for an evening to entertain.
---
← Older Post Newer Post →