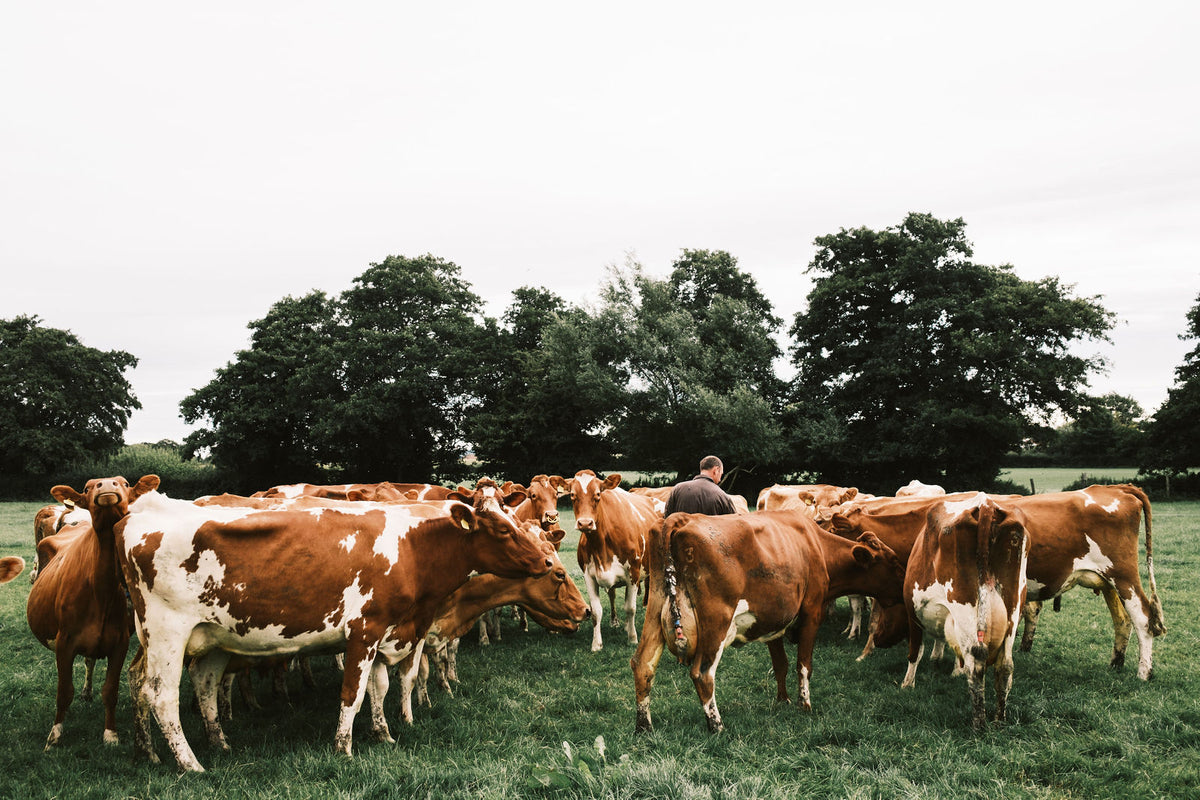 The family-run business, The Estate Dairy owned by husband and wife team, Shaun and Rebecca Young. One of London's leading dairy suppliers, The Estate Dairy sources the richest milk from the Chew Valley, which is located right in the heart of the Bristol countryside. Working closely with Phil Durbin of Bickfield Farm, their milk and creams are produced from their pedigree Guernsey cows resulting in milk with a unique golden colour and a beautiful flavour.
This year they have planted 25 acres of herbal ley, which is a diverse crop including a mixture of grasses, legumes and herbs. This brings a range of benefits to livestock health, soil fertility and reduces the need for artificial N fertiliser. Their Guernsey cows spend as much time of the year out in the fields as practically possible eating grass and during the non-grazing months, the herd is bedded on wood shavings and fed a mixture of wheat silage and grass silage.
Founder, Rebecca Young spent a significant amount of her childhood around dairy farmers, with Shaun working in the coffee industry for 5 years prior to founding The Estate Dairy in 2016. With more than 10 years of research and experience in farming, scientific research and hospitality, this means they have unrivalled perspective on what can be achieved for the specialty culinary industries, particularly for making the perfect coffee.
At Melrose and Morgan, we use Estate Dairy exclusively in the crafting of our coffee.
---
← Older Post Newer Post →