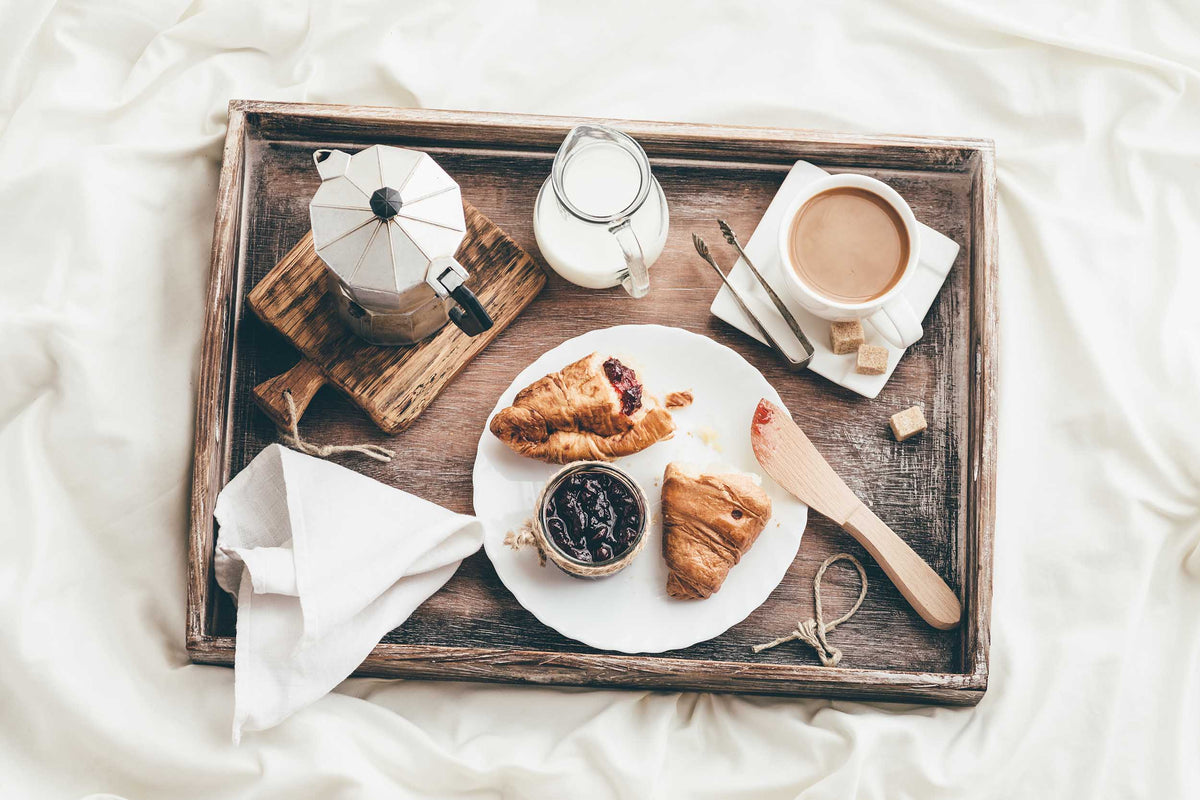 We love to celebrate Mothering Sunday by giving the amazing ladies in our life something really special. There are few things more enjoyable than starting your day with breakfast in bed so why not start their day here...
1. Yoghurt Parfait
This is a healthy and delicious breakfast option that can be made in no time. Layer Greek yoghurt, granola and fresh fruit in your favourite bowl, topping it with a drizzle of honey.
2. French Toast
Perfect for breakfast in bed, you can make this with sliced bread, dip it in a mixture of egg and milk, and then cook until golden brown. Add delicious toppings like fresh fruit, maple syrup or if you're feeling like an extra treat, some rich chocolate spread.
3. Breakfast Quiche
If you're looking for something a little more elegant, a breakfast quiche is the way forward. Make this with eggs, cheese and vibrant vegetables such as spinach, mushrooms, and peppers. To really add to the wow factor, serve with fresh fruit, cinnamon roll or muffin.
4. Pancakes
Sweet or savoury with an abundance of different toppings. Check out our some of our favourites here.
5. Scrambled Eggs on Toast
This is a classic breakfast dish that will leave you feeling satisfied and ready to start your day. Perfect by itself or complimented by a range of tasty ingredients, you can add cheese, ham or herbs to the scrambled eggs to add even more flavour.
Happy Mothering Sunday!
---
← Older Post Newer Post →