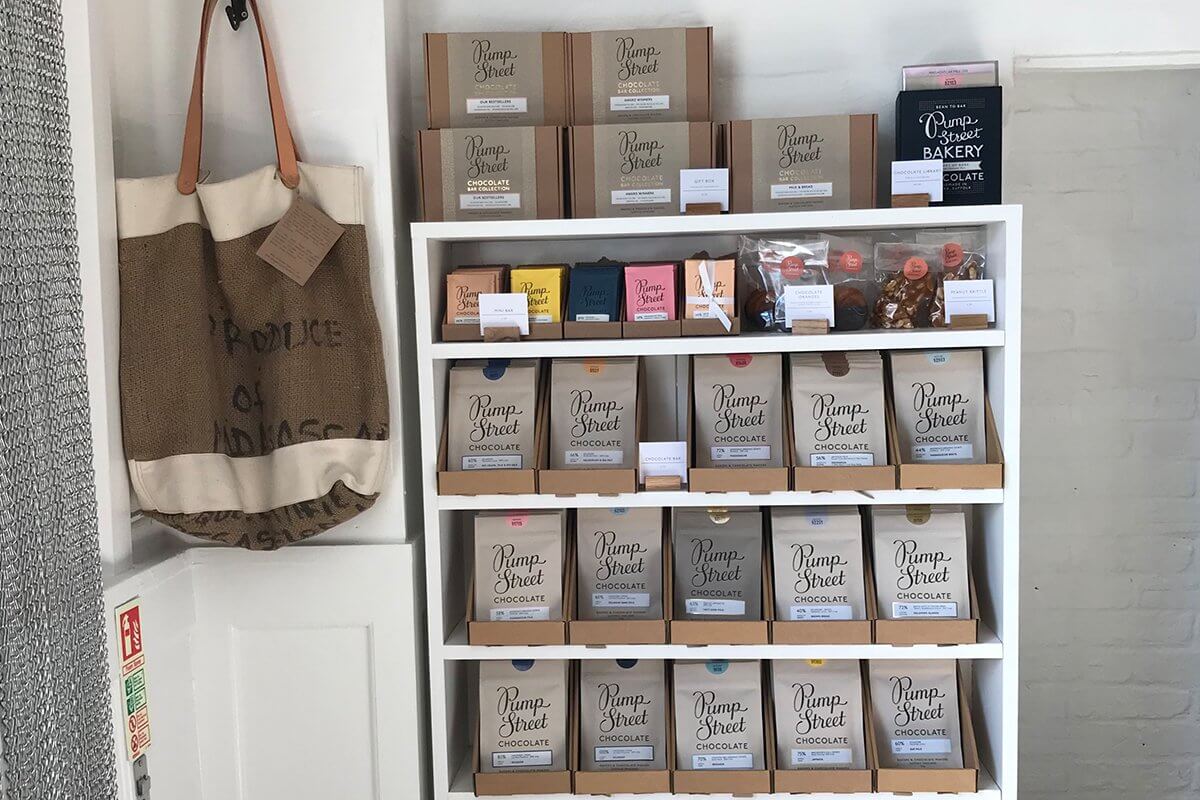 One of our all-time favourite suppliers has got to be Pump Street. Originally the company was set up as a bakery in the village of Orford on Suffolk's Heritage Coast. Then, after mastering naturally-leavened bread (which they still make and sell today), they ventured into making chocolate from beans that they import directly from single estates and cooperatives around the world. They produce some of the finest craft chocolate we've tasted and their products are now exported all over the World.
Provenance and process are key to the bars they make, sourcing cacao from specially selected growers who ferment and dry the beans at origin. Pump Street then tailor their roasting, grinding and conching to yield the best tasting chocolate possible.
Here's a quick guide to how they make it
Of the bars they make our absolute favourite has to be their Sourdough and Sea Salt 66%: a unique combination of two of their signature products - sourdough and dark chocolate. Sourdough crumbs and a touch of sea salt add crunch and a smooth, malty flavour to Ecuadorian cocoa beans. It's award-winning too; International Chocolate Awards 2015 - World Silver & British Silver, Academy of Chocolate 2015 - Best Flavoured Dark Chocolate Bar - Bronze & Great Taste Awards 2015 - 1 Gold Star.
We visited them back in the summer of 2018 to see at first hand the care, attention, skill and love that goes into making their bars.
You can buy their bars in store and in our online shop. 
This Christmas we're stocking their Chocolate Gift Box which includes four festive bars: Gingerbread 70%, Panettone 70%, Eccles 55% and Nutmeg 60%. A truly delicious gift.
---
← Older Post Newer Post →