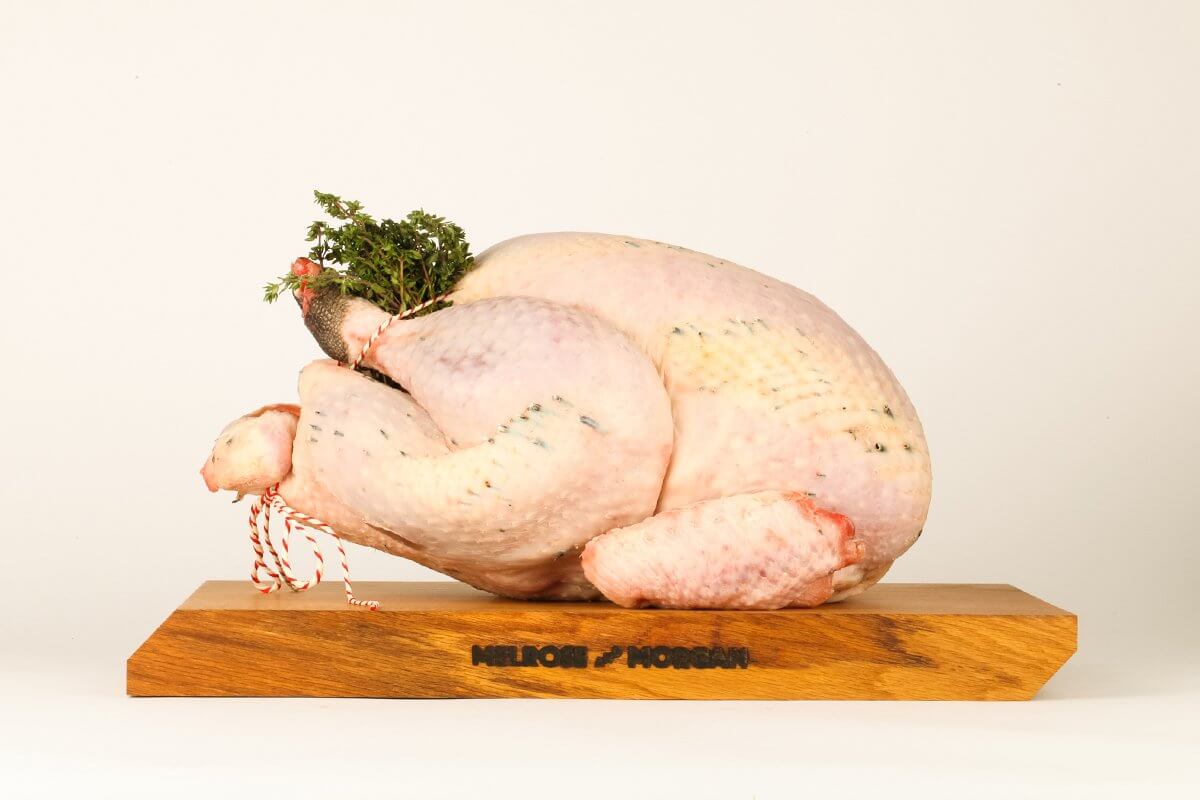 Nestled in the lush Worcestershire countryside, Walsgrave Farm and the Goodman Family have been rearing turkeys and geese since the 1950's and supplying us since 2005 with their free-range, hand-reared poultry for Thanksgiving and Christmas celebrations alike.
Their farm near the village of Great Witley extends to 500 acres, of which 100 acres are used to rear the 4500 Bronze turkeys and the 4500 Norfolk geese each year.
The day-old turkey chicks arrive in late June and are kept inside for the first 6 weeks. Once outside the birds are free to roam over the grassland, before being tucked up in their pens each night. The natural feed they are reared on ensures slow and healthy growth to begin with, but are then 'fattened' up from September onwards with the addition of home-grown oats to their diet, which also ensures great flavour and tenderness of the meat.
In May the Norfolk goslings arrive on the farm and for the first 4 weeks are raised indoors,  before being let outside to graze each day between dawn and dusk. The birds are fed on a natural diet of homegrown wheat, which helps to create a succulent and tender bird.
The birds are dry plucked and hung for 7-10 days on the farm and before being packed in the familiar Goodman's Geese box with fresh herbs.
For those of you who've never tried goose, you'll be in for a treat! The meat is darker but we think tastier than turkey. It does need a certain amount of 'caring for' when in the oven, but if you follow the Goodman's cooking instructions you can't really go wrong. Served with a homemade Bramley apple sauce and Bread sauce, it's about as traditional as you get. That said if Turkey's your thing, then we don't think you'll taste a finer bird.
We're not the only fans of the Goodman's family turkeys and geese; they've long been promoted by a chain of chefs. From Delia Smith, Rick Stein, The Two Fat Ladies to Jamie Oliver himself.
You can order Turkeys for Thanksgiving by calling or visiting one of our shops, or you can order a turkey or goose on our Christmas shop online.
---
← Older Post Newer Post →