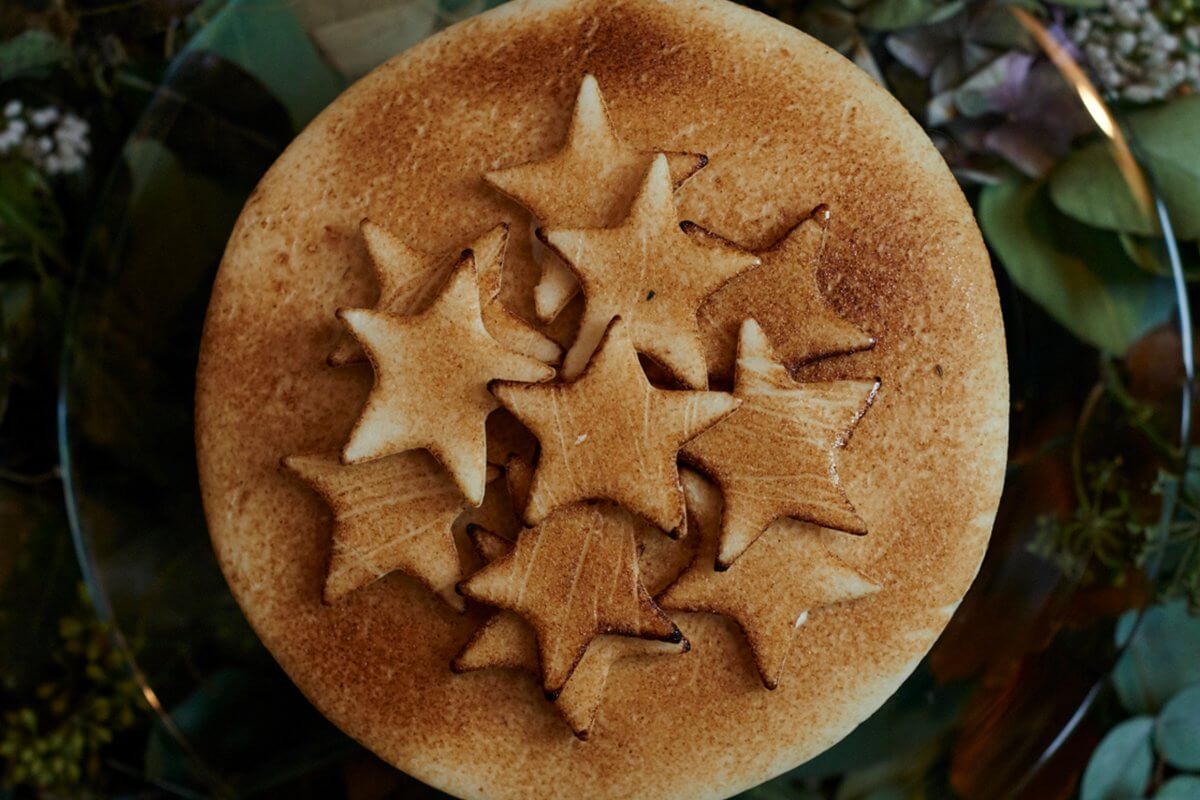 Each Christmas Melrose and Morgan's Christmas baking begins in earnest with the making of mincemeat in preparation for the thousands of mince pies will be baking in the coming weeks. It's a mammoth task as we prepare about 1 tonne of the mincemeat to fill all those pies. Boxes of vine fruits, sugars, spices and the obligatory brandy and sherry, start filling up our larder in September and batches are prepared throughout October ensuring the mincemeat has enough time to mature, allowing all those wonderful flavours to meld together.
Award-winning and coveted by so many of our customers, each pie is made by hand – a gargantuan feat that needs military planning in order to ensure the shops and our customers receive a steady supply of the pies in the run up to Christmas.
Alongside the pies, finishing touches will now be being made to our Christmas Cakes with layers of marzipan and sugar paste decorations being applied and an extra dousing of alcohol to ensure each cake is suitably laced and flavoursome. Again, all made by hand in our Chalk Farm kitchen there's a lot of love and years of experience that go in to the making of all our Christmas Baked goods.
You can view our Christmas Bakery by clicking here.
---
← Older Post Newer Post →