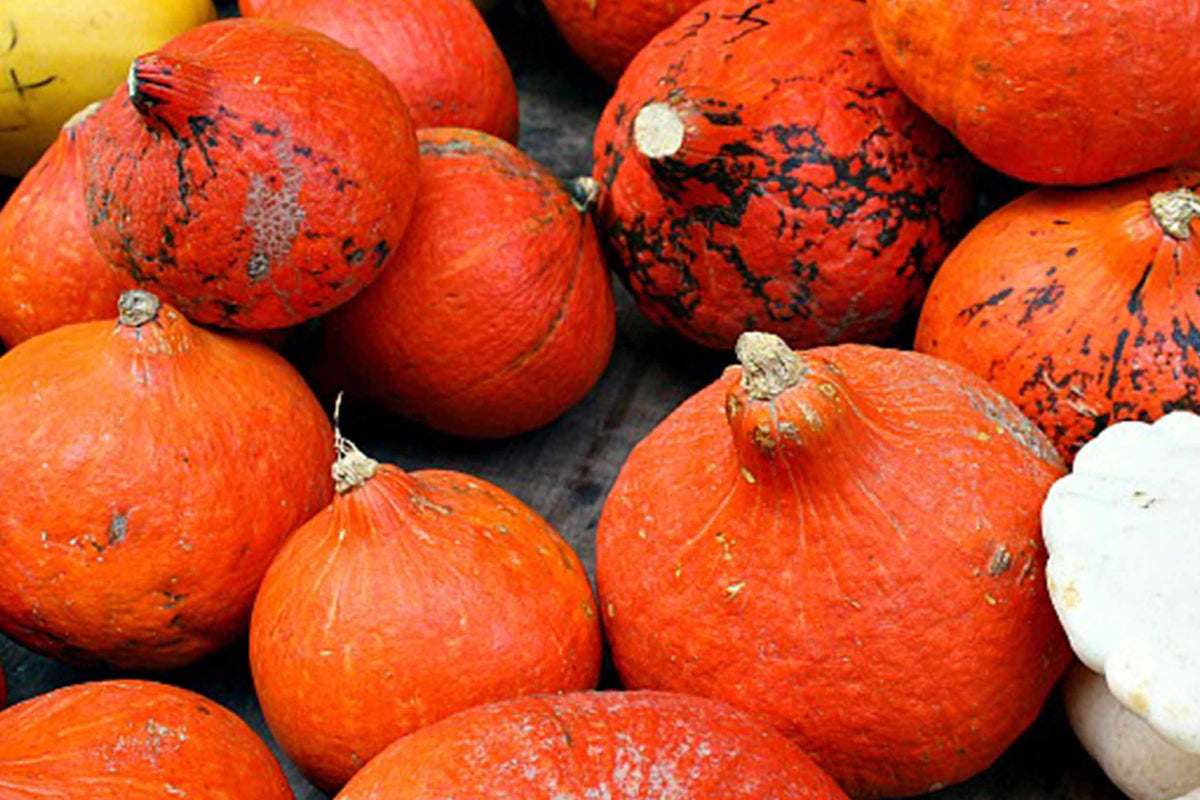 Pearl Barley, squash and corn salad with a Tahini dressing
The perfect autumnal salad with a mix of hearty pearl barley, sweet squash and crunchy red cabbage.
Serves 4
125g pearl barley
300g onion squash
1 sweetcorn head - husk removed
1 red onion
1 tsp cinnamon
125g red cabbage
20g pumpkin seeds
2 tbsp olive oil
Pinch of salt

Dressing:
80g tahini
80ml water
Juice of one lemon
1/2 tsp salt
Method:
Boil the pearl barley in salted water for 30mins until soft. Drain and rinse under cold tap. 
While the barley is cooking cut the squash with the skin on into 2cm cubes, removing the pips. 
Peel and slice the red onion into 1cm wedges. 
Rub all the above with a little oil using your hands, add cinnamon, pinch of salt and roast in the over till soft for 40mins on a lined tray. Cool and set aside. 
Boil the sweetcorn, cool slightly and remove the kernels with a sharp knife. 
Make the dressing by blitzing all the above ingredients together. Loosen as desired with water and lemon juice. 
Assemble the salad by mixing the raw sliced red cabbage and cooked sweetcorn through the roasted vegetables. Finish with the pumpkin seeds and drizzle with the dressing.