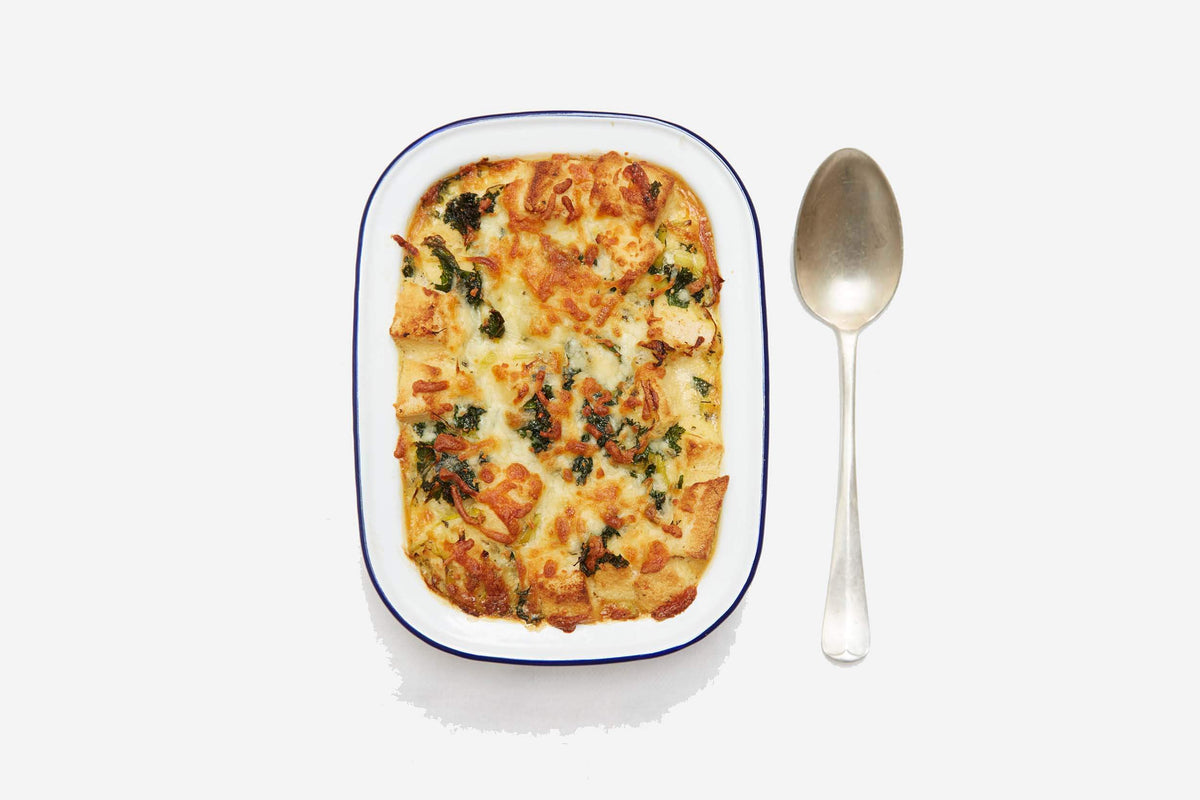 Mac and Greens
Our twist on a classic suppertime favourite with added greens.
Serves 4

200g wholemeal pasta
100g broccoli florets, washed
150g cavolo nero, washed
150g chopped leeks
1 tsp oil
500ml milk
Half an onion, peeled
3 bay leaves
6 whole black peppercorns
75g butter
75g spelt flour
150g cheddar, grated
10g Dijon mustard
30g fresh breadcrumbs
Salt and pepper
Method:
Cook the pasta in plenty of salted water then drain and rinse under cold water – set aside.
While the pasta cooks, blitz broccoli and cavolo nero in a processor or chop finely.
Cook the leeks in the oil until tender then add the blitzed green veg and continue to cook until wilted. Season and set aside.
To make the sauce:
Heat the milk to boiling point then add onion, herbs and peppercorns and allow to infuse for 5 minutes.
Leave to cool.
Once cooled pass the infused milk through a sieve and set aside.
Melt the butter in another pan then add in the flour and cook for a minute.
Over a low heat add the infused milk slowly to the butter and flour mixture using a whisk to avoid lumps.
Continue to cook until thickened.
Add the cheese (retain a handful for topping).
Add the mustard.
Season with salt and pepper.

Mix the pasta, sauce and greens together in a casserole dish.
Place into a baking tray – sprinkle with bread crumbs then the remaining cheddar.
Bake for 25 mins until golden brown.
Serve with salad or peas.