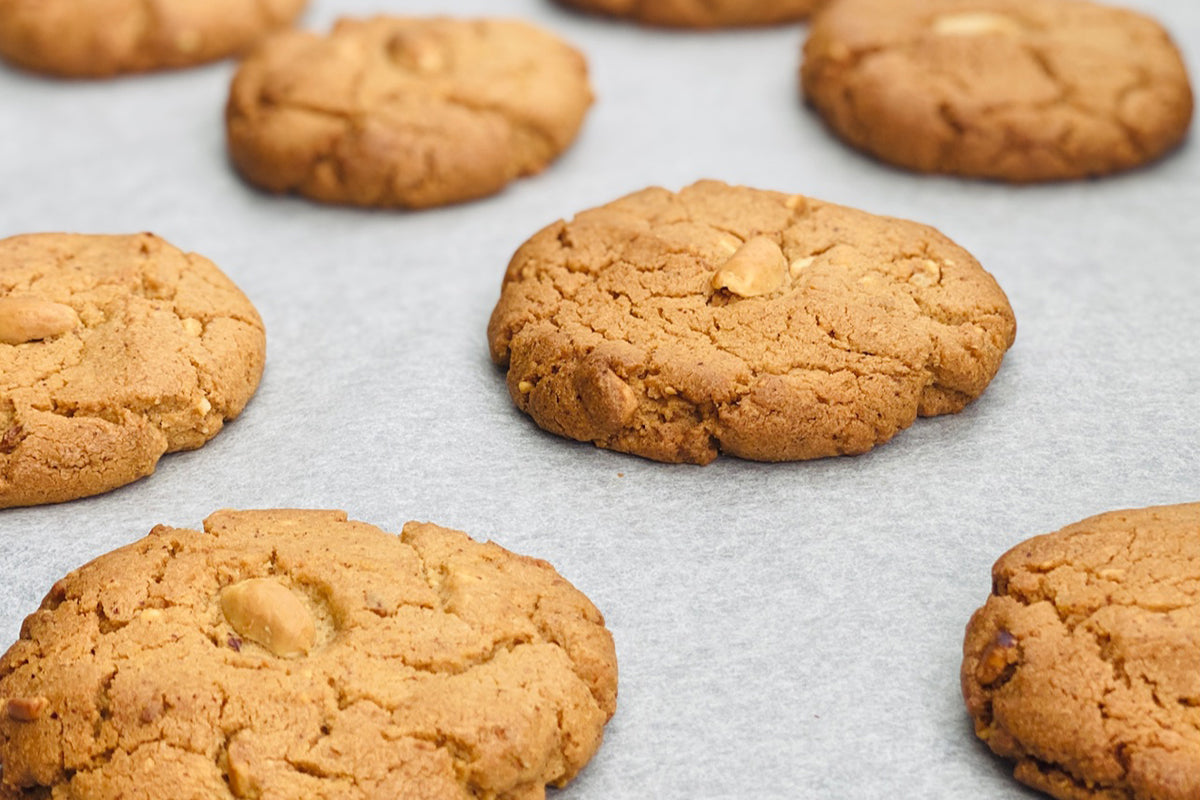 Peanut Butter Biscuits
These are dangerously moreish to have to hand. As ever when baking, use vanilla extract, not anything labelled 'essence', please.
Makes 20
Ingredients
250g plain flour
½ tsp fine sea salt
½ tsp bicarbonate of soda
115g unsalted butter, at room temperature
120g light muscovado sugar
100g golden caster sugar
1 egg, lightly beaten
200g Melrose and Morgan peanut butter
1 tsp vanilla extract
20, peanuts to decorate
Equipment
Sieve
Baking sheet
Baking parchment
Electric mixer
Preparation
Sift together the flour, salt and bicarbonate of soda.
Line a baking sheet with baking parchment.
Preheat oven to 180°C/gas mark 4.
Method
Put the butter and both the sugars in an electric mixer and beat until smooth.
Add the egg, peanut butter and vanilla and beat again. Stir in the flour mixture. Roll into 20 balls, flatten them slightly and push a peanut into the centre of each.
Place on the prepared baking sheet 2cm apart and bake for 20 minutes, rotating the tray halfway for an even bake. Cool and serve with a cup of tea.