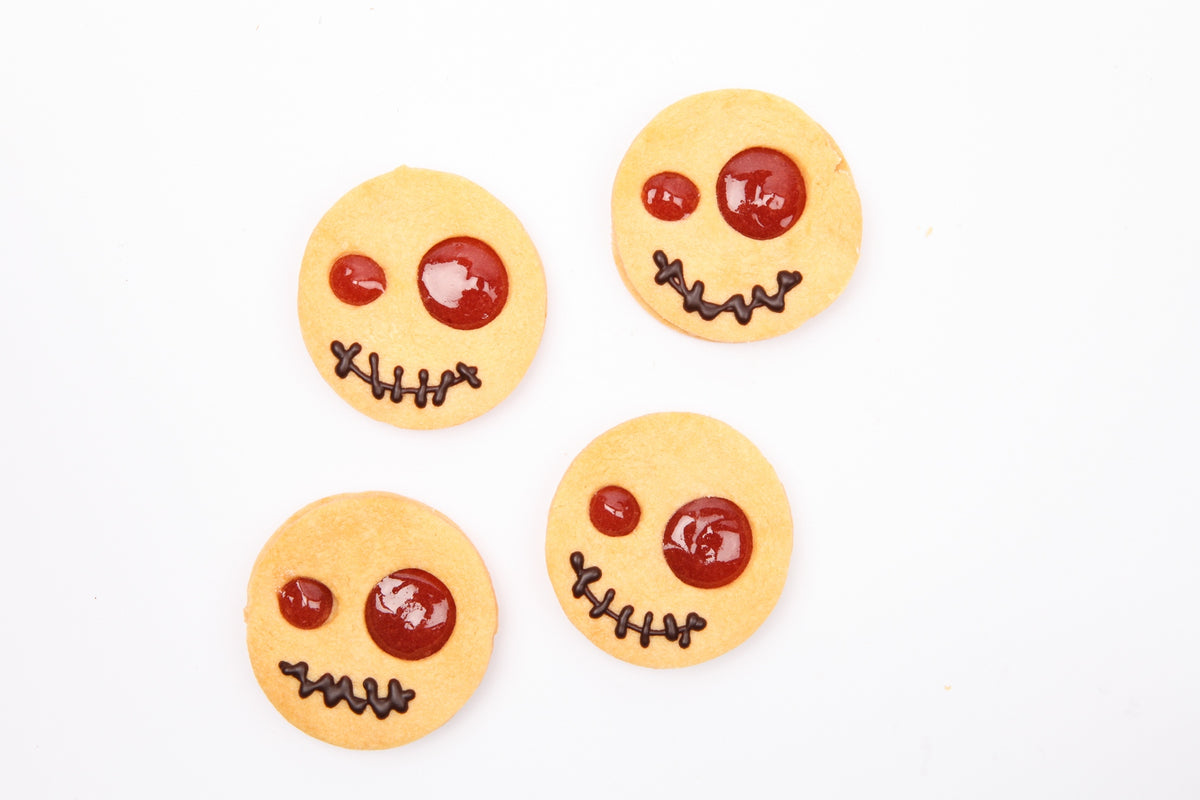 Jammy Eyed Dodgers
The perfect recipe to have fun with the kids this Halloween. These spooky but very tasty shortbread biscuits are easy to make and need very few ingredients.
Ingredients:
For vanilla shortbread
325g plain flour
200g chilled salted butter
125g golden caster sugar
2 tsp vanilla extra
2 large free range egg yolks
For decorations
50g Chocolate, Dark 70 30 38, Callebaut
50g Chocolate, White, Finest Belgium, Callebaut
120g raspberry jam
Method
For vanilla shortbread
Cut the butter into small pieces and drop them into a blender with the flour. Whizz until the mixture looks like breadcrumbs.
Add the vanilla, sugar and egg yolks (separate from whites) and mix until a small dough.
Roll the dough until an inch in thickness. Cut the dough with a circle cutter into medium size circles. Then using a smaller cutter, cut different sized eyes.
Put them into the oven and bake for 20 minutes.
For decorations
Once the biscuits have cooled, stick two together using the melted white chocolate.
Then fill the eyes with your raspberry jam and decorate the mouth using the melted dark chocolate.