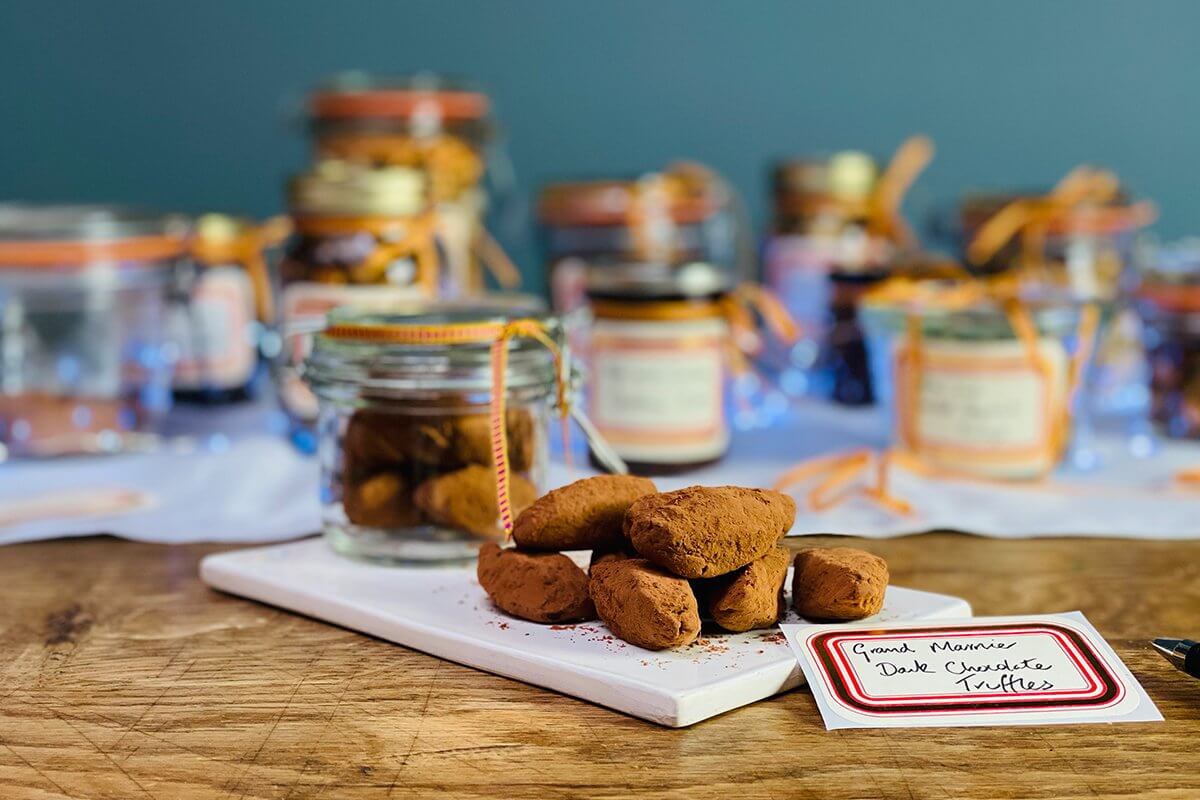 Grand Marnier Dark Chocolate Truffles
What's not to love about a fresh chocolate truffle? Make sure when you're making these that you do remember to gift them and not just keep them for yourself!
Makes about 15 truffles
Ingredients
150g Dark chocolate
100ml Double cream
4tbsp Grand Marnier – or other alcohol of choice
1tbsp Dark muscovado sugar
Cocoa powder for dusting
Equipment
Food Processor
Saucepan
Mixing Bowl
Preparation
Blitz the chocolate in the food processor
Method
Heat the double cream gently in a saucepan, add the Grand Marnier and muscovado sugar until almost boiling. Remove from the heat and then slowly pour the liquid over the blitzed chocolate in a mixing bowl, blending until you have a paste.
Cover and chill for approx. 2 hours or until the mixture is firm enough to form into balls or quenelles. Each ball or quenelle should be about 15g each. Dust each truffle in cocoa powder and place in a jar and seal. Ideally keep them in the fridge until ready to gift.