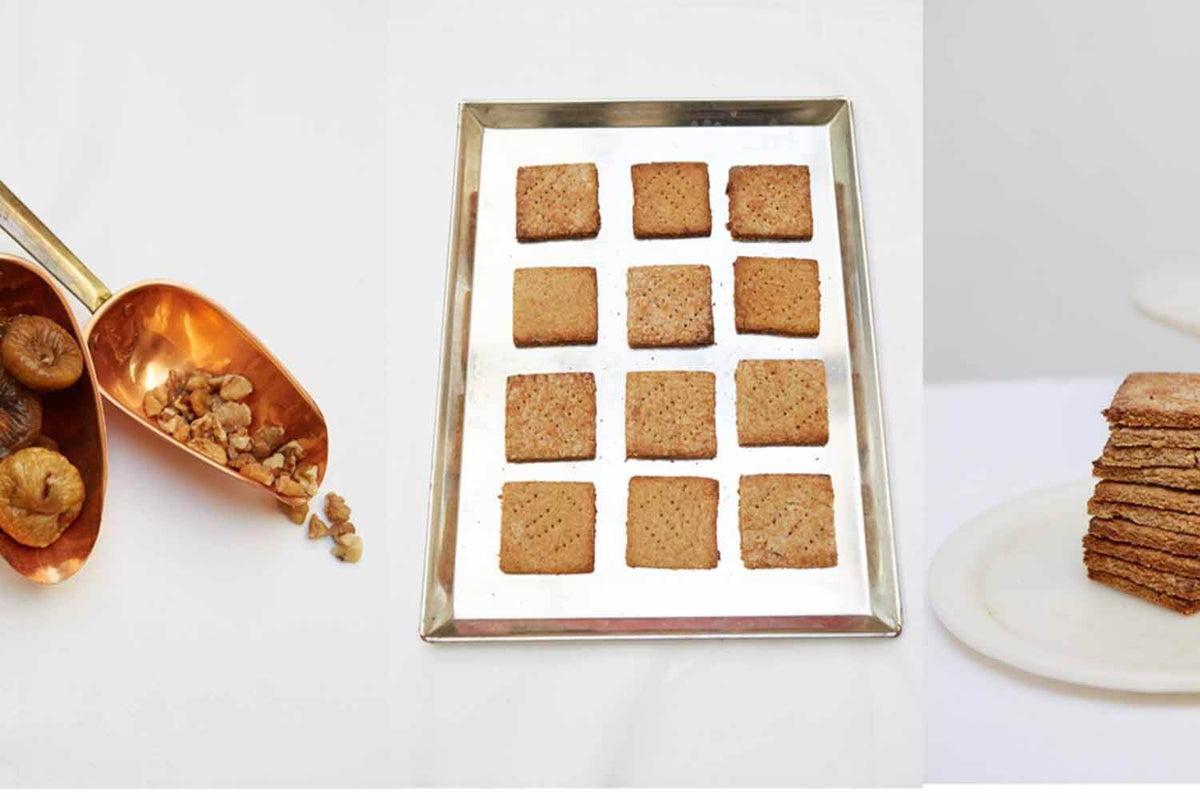 Fig and Walnut Oatcakes
We love to make Fig and Walnut Oatcakes at Christmas. They are such a wonderful companion to cheese and so moreish we can never stop at one. We hope you enjoy baking them as much as we do.
Ingredients
60 g chilled unsalted butter
50 g dried figs
50 g walnuts
125 g fine oatmeal, or medium oatmeal
 60 g plain flour plus more to dust
1 tsp baking powder
¼ tsp sea salt
 1 egg white
Preparation
Grate the butter coarsely.Remove and discard the stalks from the figs and chop them. Chop the walnuts as well.If you have medium oatmeal, blitz it in a food processor for three minutes.
Mix all the dry ingredients (except the figs and walnuts) together in a food processor. Add the butter and pulse-blend until the mixture looks like crumbs. Now add the figs and walnuts, then the egg white and pulse-blend once more, just until the dough comes together. Press into a flat disc, wrap in cling film and chill in the fridge for 30 minutes.
 Preheat the oven to 180°C/350°F/gas mark 4.
Roll out the dough on a lightly floured surface to 3 mm thick. Cut into rounds or squares ( you can freeze them at this point). Place them on a baking tray lined with baking parchment.Bake for 15 minutes: the biscuits should be firm to the touch. Transfer carefully to a wire rack to cool completely.Keep in an airtight container and eat within two weeks.