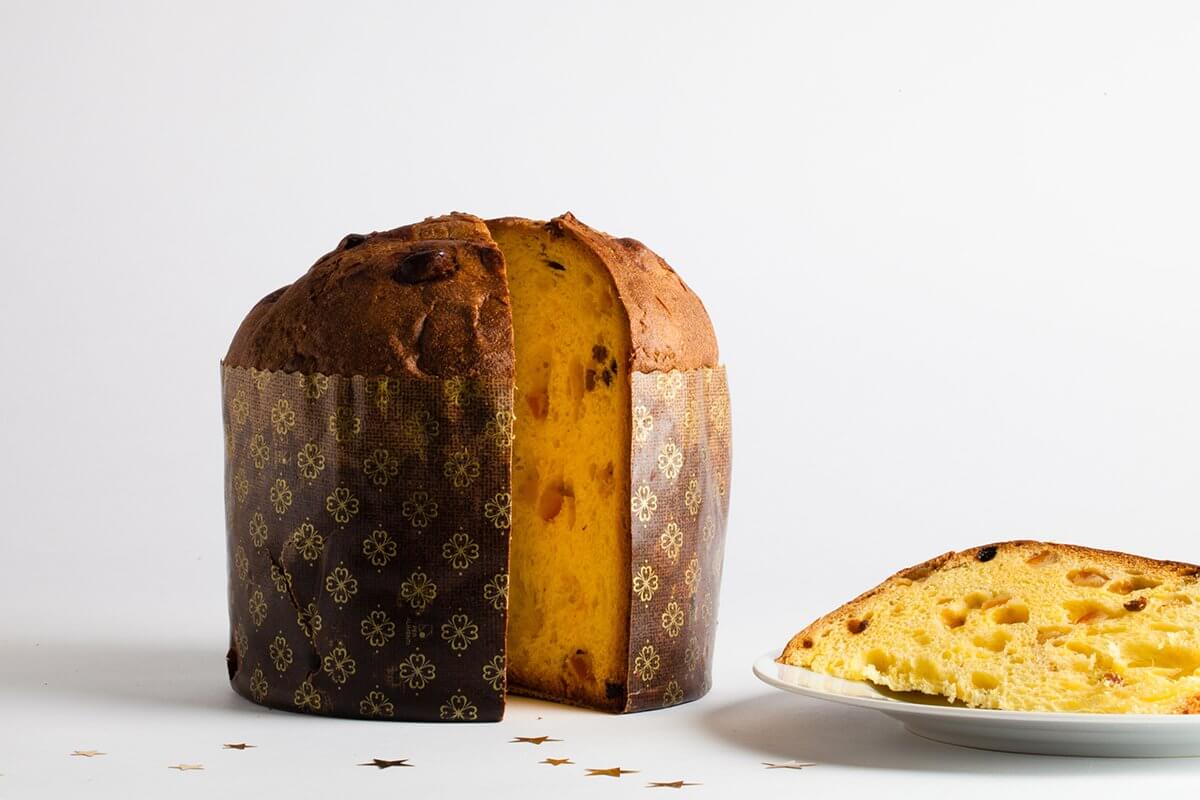 Panettone - pronounced pan-i-tow-nee
The delicious Italian sweet bread that arrives in our shops at the start of December each year has acquired cult status amongst some of our long-standing customers. There's just something about that light, fluffy, sweet, vanilla baked bread with jewels of vine and candied fruits that just sings of Christmas. Ours are imported each year from the town of Trieste in northern Italy, very close to the border of Slovenia. Our friend Leila McAlister, from Leila's Shop has been importing a small consignment of these each year for the past 10 years or so, and we're lucky enough to be included in her small list of exclusive shops to work with. They come from Pasticceria Triestina Ulcigrai, a fifth generation family bakery, originally founded in 1886. 
What makes them so special? The care, craftsmanship and tradition of a process that's changed little since they began making them. They're made with the equivalent of a sourdough starter and as such are naturally leavened, together with a long fermentation process, all help the texture and flavour. The perfect dome shape is maintained after baking when row upon row of panettone's are hung upside down to prevent the bread from collapsing on itself. We also think their freshness is quality to be noted; ours are baked in November, and are immediately collected by Leila and driven across Italy and France, to reach us in time for December. (We think lots of other panettone are baked earlier in the year and just don't have that soft texture and freshness that these have.)
When to eat? At breakfast with your morning coffee - perhaps even lightly toasted? For elevenses/after lunch/teatime or even after supper…. it's hard to specify the right time, as the problem starts that once you've cut into it, it's hard to not to stop! For the ultimate combination, match with a glass of Italian sweet wine, sparking or still. And of course, if you do have any leftover, then the now much enjoyed Panettone Bread and Butter pudding, provides the perfect use-up!
We're purists at heart, so you won't find any here with chocolate or salted caramel, just a simple, traditional panettone, with all the flavour one needs. These are now available in our shops, but be quick, as we sell out every year. You can also find them online HERE as well as in our very popular and extremely indulgent Gourmand Hamper.
---
← Older Post Newer Post →