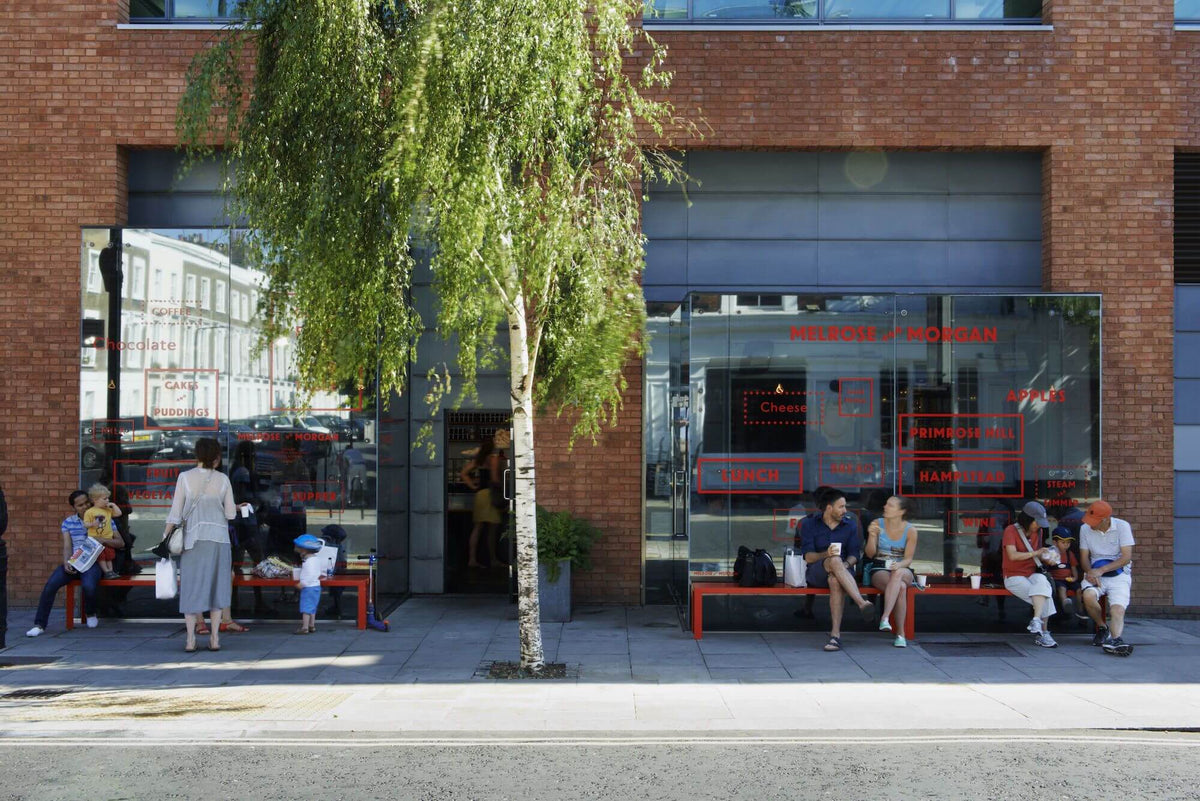 When Melrose and Morgan was just a glint in our eyes, over 15 years ago now, one of our main aims in opening a shop was to put grocery shopping back into the community. Back then, supermarkets were multiplying at an ever-increasing rate and 'independent' was a dirty word. We'd grown up with visits to our local high streets, where we'd shop at the butcher, the baker, the fishmonger, the greengrocer, but now it was all about 'one stop shopping'.
By opening a small shop on a back street of Primrose Hill in 2004, we wanted to create a space where our local community could come and select from a range of foods that we'd carefully edited; that we could vouch for their provenance and seasonality; and most importantly all tasted great.
We've attempted to stick to that principle in the intervening years and opened our second shop in 2010 on the same principles. Now, everyone is talking about shopping locally, the importance of the High Street and the importance of Independents. It all seems very natural to us.
Most retailers, no matter what sector, are in for a rough ride over the coming months and it's difficult to predict what retailing is going to look like going forward. That said, in the darkest days, our customers kept coming to our shops, queued, waited, shopped and supported us. We think there's still a lot that we can offer our little communities, as well as all the other independents out there. If you continue to support us, we'll continue to evolve and provide the services you require, in a manner that works for both you and us. Thank you for supporting us and shopping with us.
Take a look look at this instagram account, https://www.instagram.com/shop_local_london/
set up at the start of the epidemic to encourage us all not to forget those small businesses that make our communities and neighbourhoods vibrant and interesting places to live, as well as provide the simple things in life that we can't do without.
---
← Older Post Newer Post →