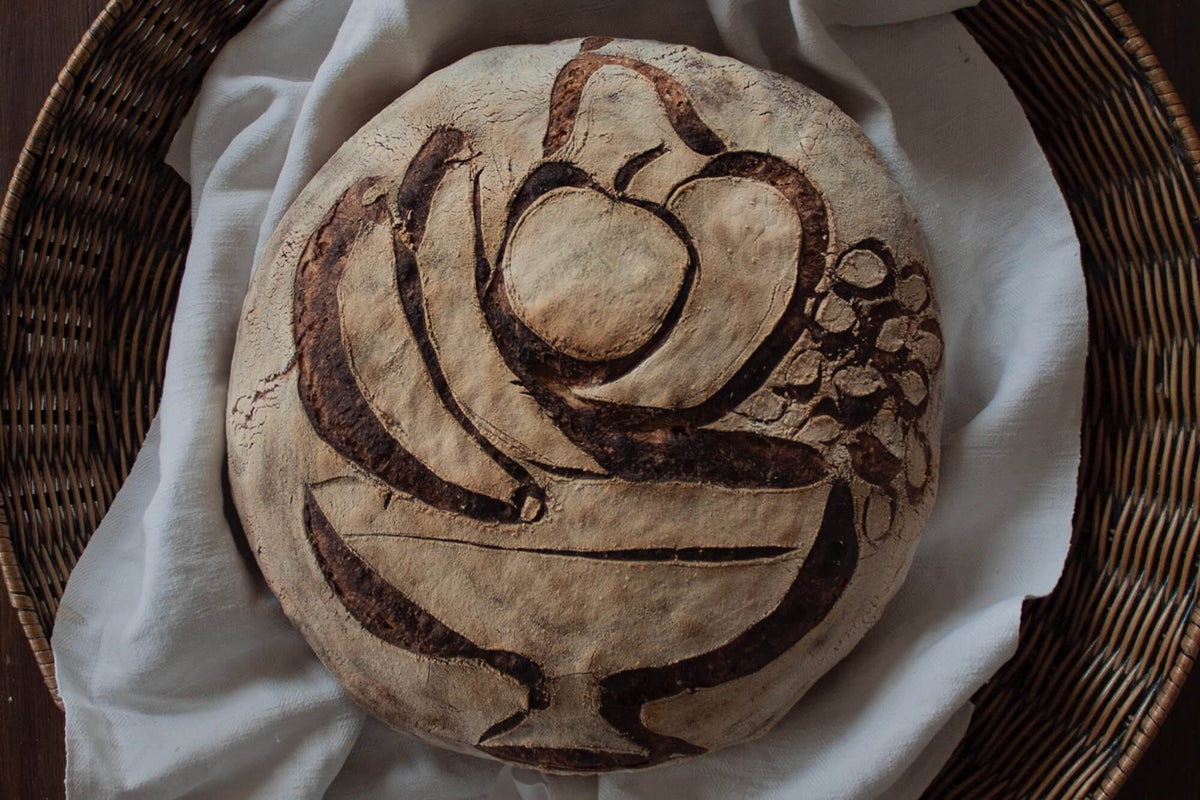 Lockdown saw many of us attempting our own sourdough loaves, some of us succeeding and others seeing the value in popping round to our local bakery or deli and picking up a morning fresh loaf, with the hard work removed.
At Melrose and Morgan we enjoy Hedone Bakery's wholemeal sourdough and The Artisan Bakery has supplied us with our loaves of sliced sourdough which have been a firm favourite of our customers for many years now.
If you've become an expert sourdough baker, take it to the next level with some sourdough art. The simple act of 'scoring' your proved loaf before it goes into the oven, creates a whole new canvas for you to be creative with.
During lockdown we came across Linda Sofia Ring's Instagram account and became fascinated with her sourdough works of art. Take a look at some of her own masterpieces here. https://www.instagram.com/lindasofiaring/?hl=en Then try at home yourself.
---
← Older Post Newer Post →