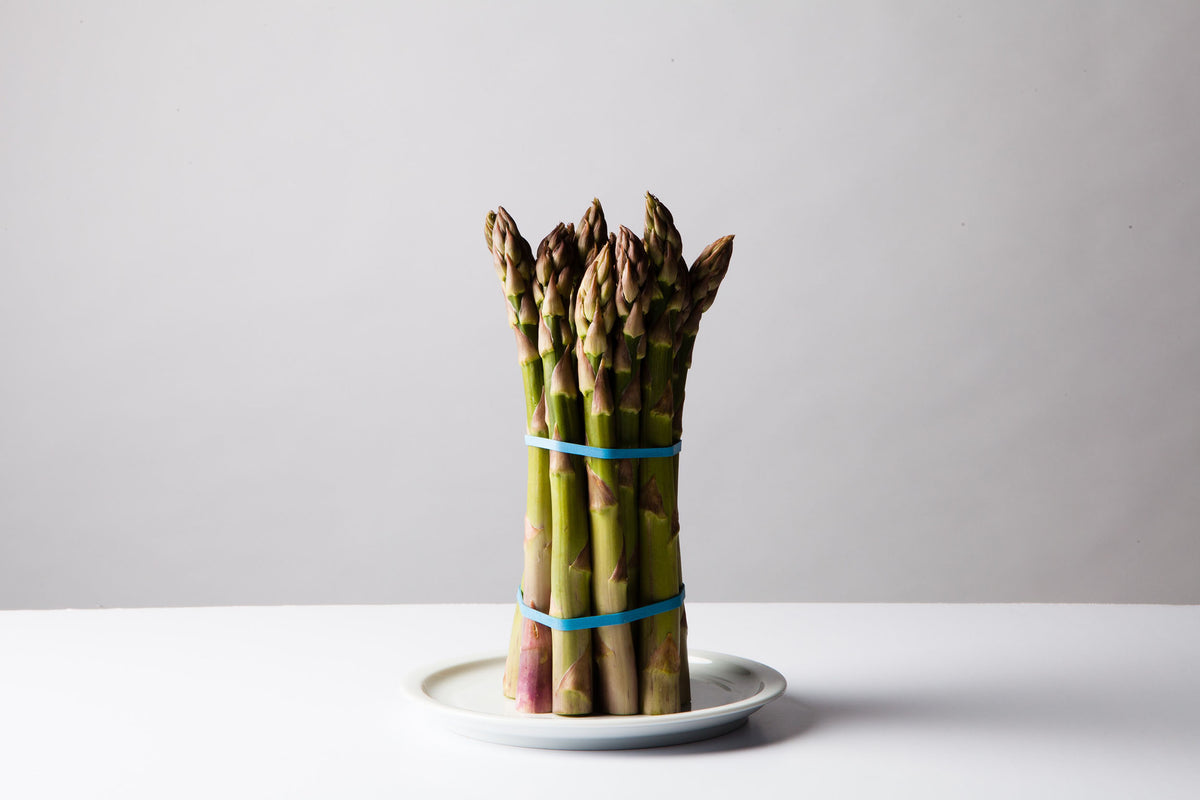 As we make our way into British Summer Time, April is marked by the arrival of asparagus, known to some as 'sparrow grass'. It's only around until June and is extremely weather dependent, so make the most of it.
Asparagus grows in light and sandy soils, so give it a good wash first, then take your spear and hold between both hands, pulling the tip down while holding the base firm until SNAP!, the spear breaks, leaving you hopefully with a short stubby end in one hand and a long, elegant spear in the other. (Don't discard the stubby ends, keep them in the fridge until you have enough to make a soup.)
The long and elegant spear is at its best when boiled for a matter of minutes, before being served in any of these ways:
With hollandaise, a poached egg and lots of freshly ground black pepper
With grate Parmesan, extra virgin olive oil and basil
Chopped in chunks and dropped in a bowl of pasta with creamy goat's cheese
Chargrilled and popped into an egg mayo sandwich
Wrapped in Parma ham and dipped, as if they were toast soldiers, in a boiled duck egg
Made into a salad with peas, broads bean and Baby Gem lettuce
Slipped into a savoury tart with nutty Berkswell cheese
As the main player in a spring risotto
For those looking to dive straight into salads, we think it's better to search out heads of lettuce, or untreated bags, at a farmer's market or greengrocer. Some shop-bough salad leaves are washed in chlorine solution before packing and the bags are often sealed using a system which removes the oxygen to help extend their shelf life.
A good salad spinner is a valuable kitchen tool, as wet leaves make for a soggy salad and a diluted dressing. If you don't have a spinner, dry the leaves well with a clean tea towel or kitchen paper.
You can quickly revive tired and limp salad leaves by soaking in a big bowl of cold water just before you need them; it will soon perk them up. Once bought, keep all lettuces and leaves in the refrigerator salad drawer. Keep picked leaves in a perforated plastic bag. Don't put wet leaves in the fridge, instead remove as much water as possible if you've washed them. Wrap whole lettuces in paper. Most leaves will only keep for a few days.
---
← Older Post Newer Post →