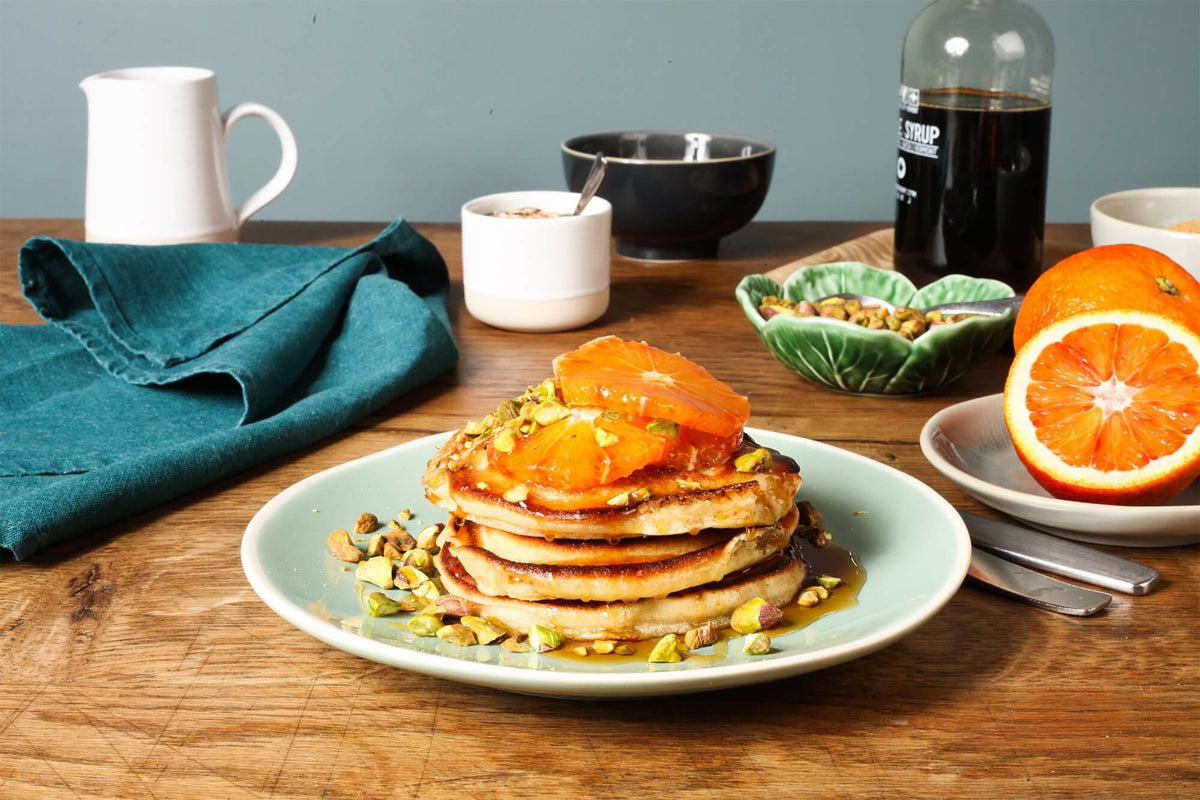 We were lucky enough to visit Los Angeles recently to enjoy some Winter sun and indulge ourselves in the vibrant food scene out there. We breakfasted at Tartine, brunched at Joan's, lunched at Squirl and supper'd at All Time after cocktails Chateaux Marmont.
In addition, the uber retail experience at Erewhon was a highlight – this Grocer is stocked to the rafters with healthy nutritious food that is sustainable and sourced locally and above all tastes delicious. We felt a synergy with our mission here at Melrose and Morgan. We filled more than one basket. One item that made it back to London was a very special bottle of Maple Syrup from a supplier called Republic of Vermont The philosophy of this couple that farm bees and extract maple syrup also reminded us of some of the suppliers we showcase here in our London shops.
We thought we would indulge ourselves this Pancake Day by building a pile of our Pikelets (recipe available here) and serving them with slices of Blood Orange and some toasted pistachios that we smashed up. We then, of course, had to drench the warm Picklets with Republic of Vermont's maple syrup – so delicious. And any leftovers Pikelets can be heated in the toaster the next day.
---
← Older Post Newer Post →