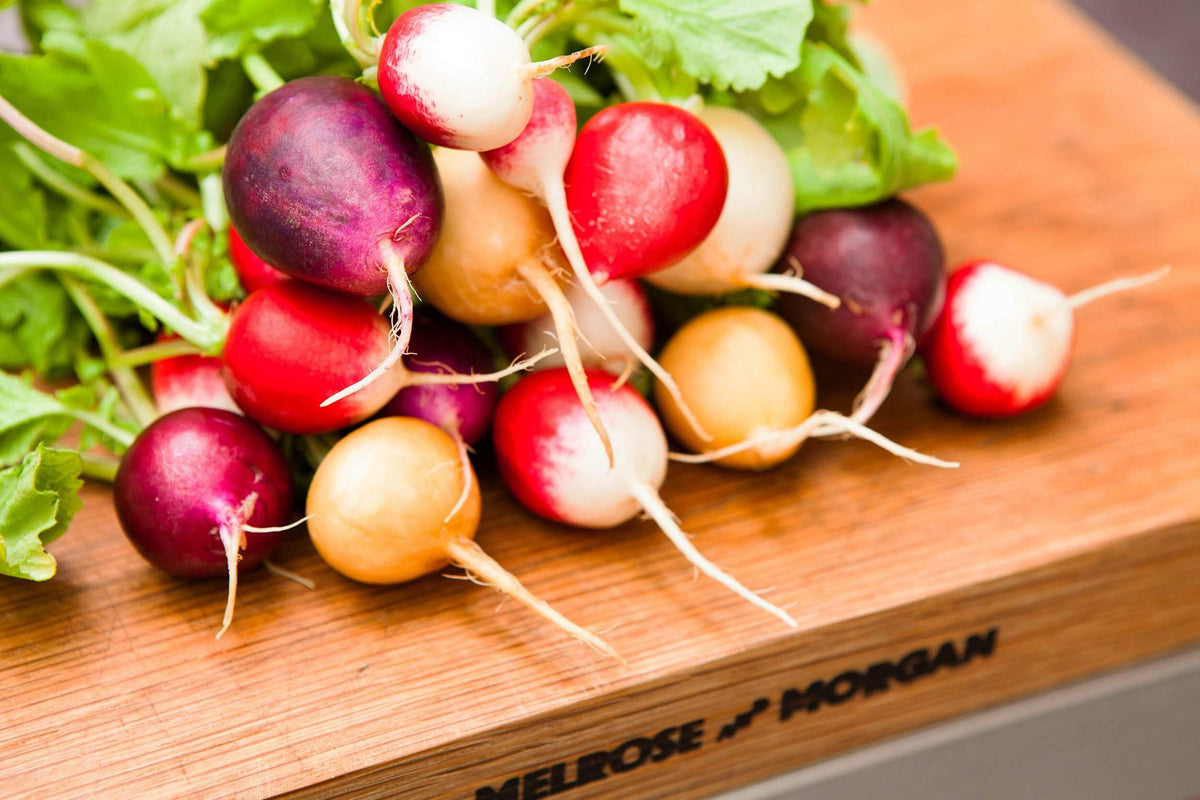 Pickled radishes
Excellent with terrines, serve with a grilled cheese sandwich also very pretty and delicate in seafood salads. Ready to serve in a few hours this simple pickle will add sharp and earthy tones to many dishes.
150g radishes 
1 shallot 
1/2 tsp brown mustard seeds 
150ml white wine vinegar 
50ml water 
40g sugar 
1 tsp coriander seeds 
1 tsp green pepper corns
Chopping board 
Knife
Saucepan 
Wooden Spoon
300ml jar and lid (clean) 
Measuring spoon 
Scale
Method:
Wash and slice the radishes into thin discs and peel and slice the shallot also as thinly as possible, place in a bowl.
Scatter over the brown mustard seeds.
Pour the white wine vinegar, water and sugar into a saucepan adding the green peppercorns and coriander seeds. 
Bring to the boil, stirring to dissolve the sugar, then pour over the vegetables.
Stir in the sea salt and set aside for a few hours.
Once cooled pack into the jar and secure with a lid.
Store in the fridge and consume within a month.