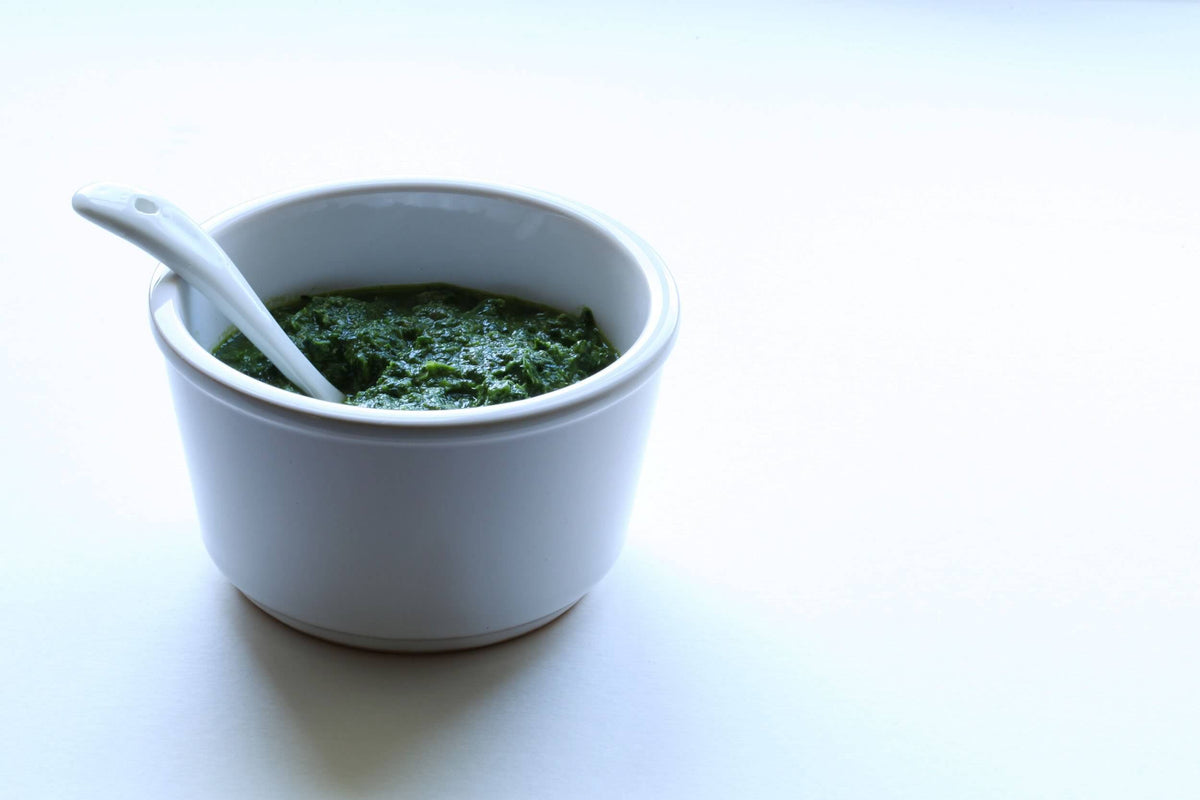 Green sauce
We serve this salty, versatile sauce with our breaded chicken. It's also a fine accompaniment to fish or lamb, or a dressing for potatoes. It will keep in the fridge for a week and, once you see how it makes or breaks a meal, you'll use it for all sorts of dishes. Try it to dress a purple-sprouting broccoli salad or serve it over braised beans and marinated feta. We have omitted garlic for a smoother flavour, but feel free to include a couple of cloves.
Makes 150g
50g flat-leaf parsley
25g mint leaves
1 tsp salted capers
2 spring onions
1 lemon
5 tbsp extra virgin olive oil plus more if needed
1/2 green chilli
1 tsp anchovy paste or 3 anchovy fillets
1/2 tsp sea salt, plus more if needed
Sharp knife 
Chopping board
Zester
Juicer
Food processor
Method:
Pick and wash the herbs and rinse the capers.
Chop the spring onions.
Zest and juice the lemon.
Put all the ingredients into a food processor and pulse until smooth. Taste and adjust the seasoning, using salt and more oil if necessary.
Store the sauce in an airtight container for up to one week in the fridge.