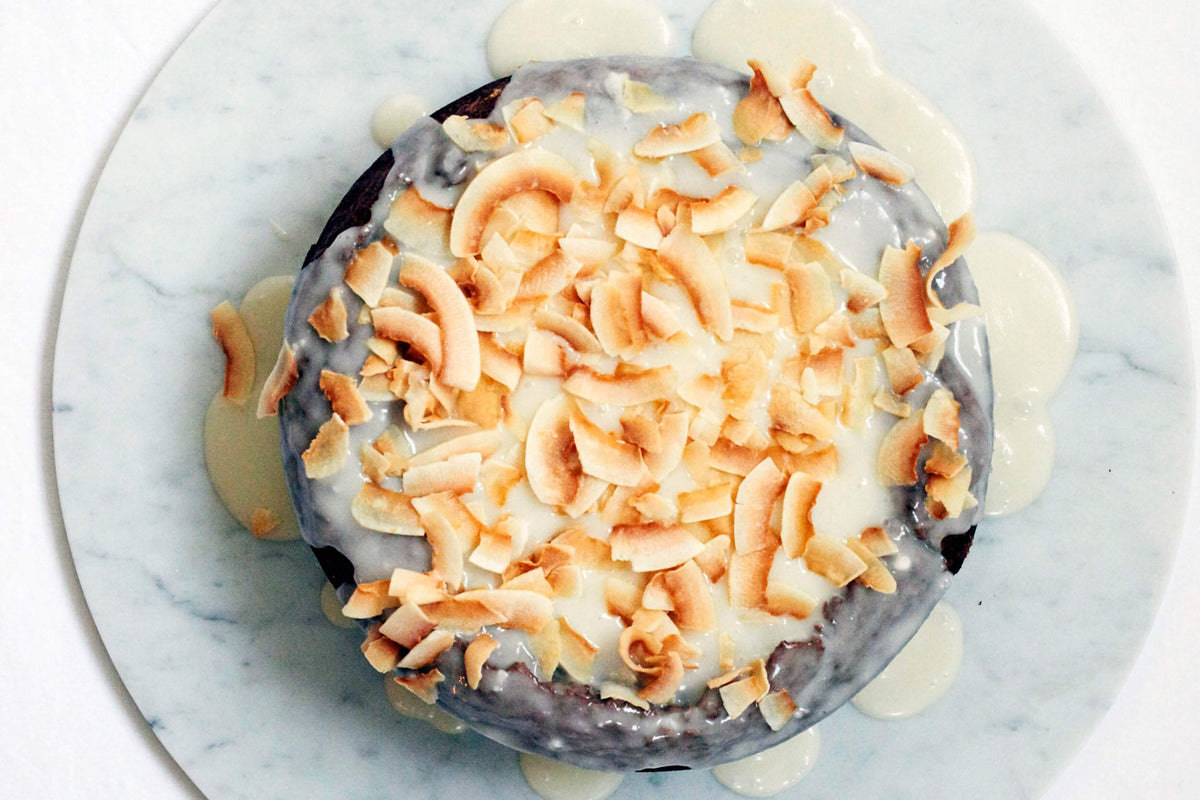 Coconut and rum chocolate cake
Rather exotic and perfectly easy to make. The success lies in gentle folding of the mixture. It is flourless so will keep for one week in an airtight container… if it lasts that long. Replace the rum with milk if you want.
Serves 8
For the cake:
160g unsalted butter, plus more for the tin 
200g dark chocolate 
160g golden caster sugar 
40g desiccated coconut 
160g ground almonds 
25ml dark rum
4 eggs, separated
For the icing:
25g unsalted butter
60ml coconut milk
225g icing sugar
10g toasted coconut flakes
20cm loose-bottomed cake tin 
Box grater
Mixing bowl
Saucepan 
Electric mixer 
Wire rack

Method:
Butter and line a 20 cm loose-bottomed cake tin. 
Grate the chocolate and place it in a mixing bowl. 
Preheat the oven to 180°C/350°F/gas mark 4.
For the cake, melt the butter in a saucepan, then pour it over the chocolate in the bowl to melt.
Stir in half the sugar, all the coconut, ground almonds and rum and the egg yolks.
Whip the egg whites with the remaining sugar in an electric mixer on full speed until firm peaks are formed. 
Stir one-third of them into the chocolate mixture.
Gently fold in the remaining egg white, using a metal spoon or spatula and keeping as much of the volume as you can.
Bake for 30 minutes in the middle of the oven, then leave to cool on a wire rack.
To make the icing, melt the butter in a saucepan and set aside to cool slightly.
Beat the coconut milk and icing sugar together until combined, then beat in the melted butter.
Spread evenly over the cake and decorate with toasted coconut flakes.