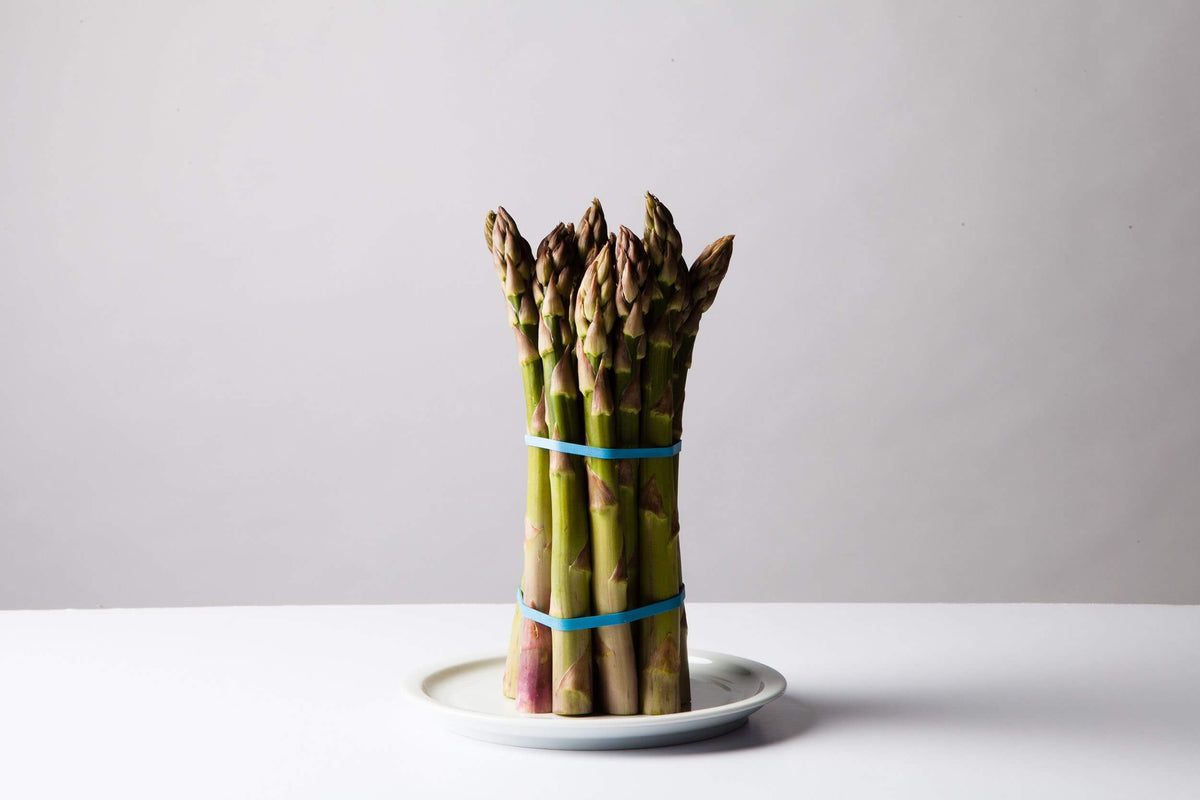 Asparagus with garden herb butter
Asparagus and herb butter are a match made in culinary heaven. Our garden herb butter is also delicious when used to cook an omlette or enrich a sauce.
Serves 2
250g asparagus
125g lightly salted butter 
1 tbsp finely chopped flat leaf parsley 
1 tbsp finely chopped dill 
1 tbsp finely chopped tarragon 
pinch of freshly ground white pepper
Sea salt for poaching water
Chopping board 
Chopping knife 
Cling film 
Large pan
Method:
Firstly make the Garden Herb Butter. This will make enough for 12 servings so is ideal to keep in the fridge or freezer for quick additions to summer grilled fish dishes, steamed vegetables or use to make a delicious omelette.
Beat the butter in an electric mixer until soft. 
Add the chopped herbs and the pepper and continue to mix but just for a few seconds until incorporated. 
Roll into a log and cover in cling film and place in the fridge or freezer.
Trim off the tough white ends of the asparagus with a sharp knife. 
Fill your largest pan with water and a good handful of salt (it should taste like sea water). Bring to the boil and plunge the spears into the water and cook for approximately 3mins depending on the thickness of the spears. 
Remove and sever hot with slice of the herb butter and a wedge of lemon.