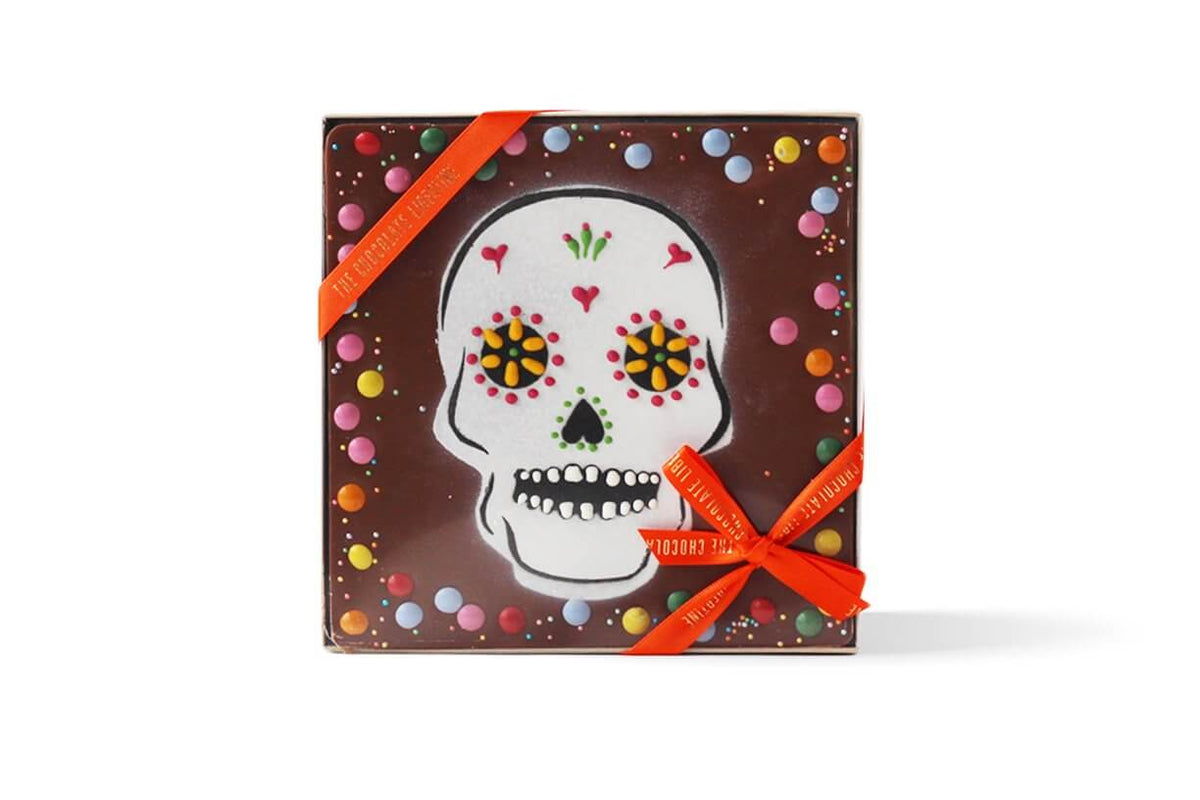 Each Halloween we look forward to finding out what our clever friends at The Chocolate Libertine have dreamed up in the form of new Halloween chocolate creations. As ever this year they've done themselves proud and you'll find some in our shops and online.
We particularly love their Day of the Dead Chocolate tile whilst their Lemon Sherbet Chocolate Toadstool, gives the right sour punch to waken your tastebuds from the dead!
Chocolate Libertine was founded by Chocolatier, Julie Devonald back in 2009 and is based in the Buckinghamshire village of Stokes Poges. Everything they make is made and packed by hand and they love putting artistic creativity at the heart of all they make. They excel in combining the traditional techniques of piping and laminating layers of different couvertures with their modern use of lustre and colour to achieve wonderfully beautiful painterly effects.
They naturally use the finest Belgian chocolate from Callebaut, who use cocoa beans from 100% sustainable sources. We look working with Julie and her team at The Chocolate Libertine and are proud to stock them in our shops.
---
← Older Post Newer Post →