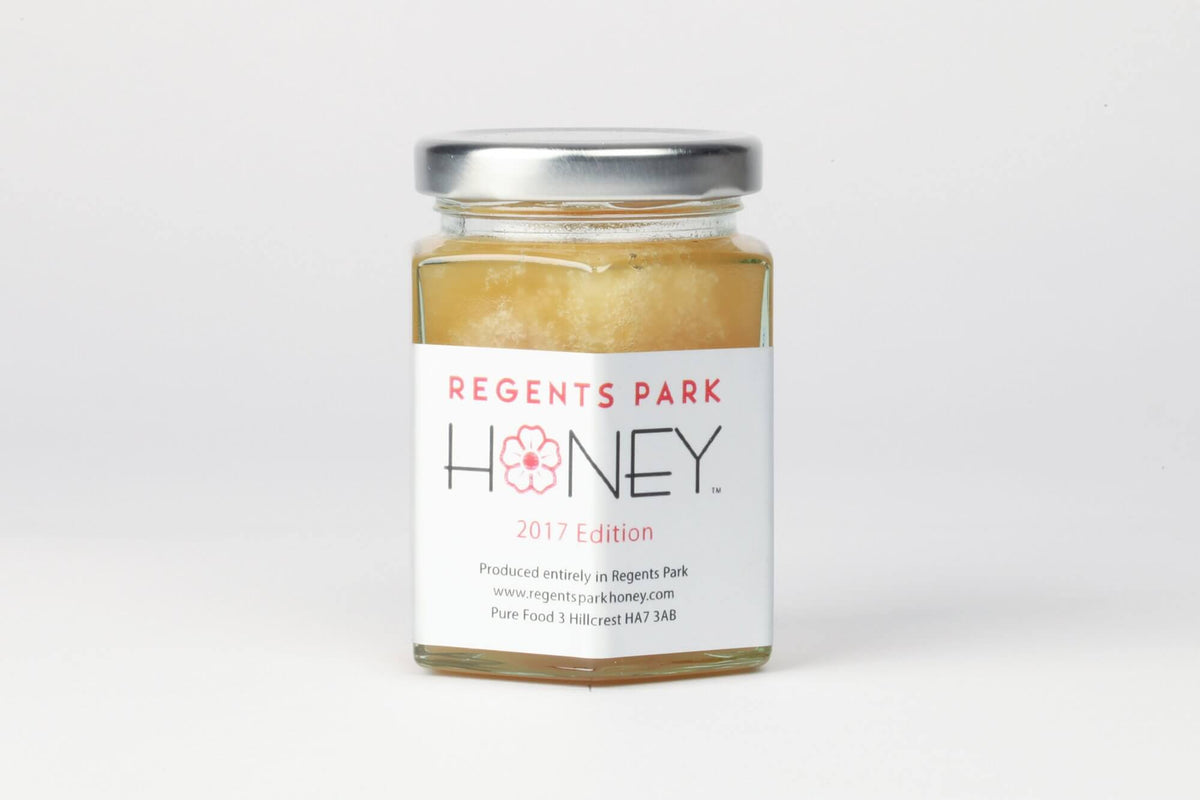 Regent's Park Honey 2022 edition, is now in stock.
Regent's Park honey is, as you'd expect, produced exclusively in Regent's Park. The bees have over 166 hectares of green space as their nectar source and as a result the honey takes on the flavours of the myriad flowers and trees found throughout the park. The lightness and complexities of flavour make this a very special honey. As the honey season progresses from June through to August the flavour and colour of the honey gradually becomes stronger and darker. All the honey is extracted from the combs and manually filtered. The honey although clear and runny, has a slight cloudiness to it from tiny particles of unfiltered pollen which gives it its special flavour.
We don't think there's a nicer local London Honey, and lots of our customers agree. Come in store to pick up one of this year's crop or send as a gift to share a taste of London.
---
← Older Post Newer Post →